With the latest update (ver. 1.2.0) to Animal Crossing: New Horizons, you can now gain access to content such as Leif's flower shop and Jolly Redd's Treasure Trawler. The latter, however, is not available from the start. It seems that Jolly Redd, along with the new Art Wing for the Museum, both require a bit of work before you can visit and purchase art. With that said, here's how to unlock both Jolly Redd's Treasure Trawler and the Museum Art Wing in New Horizons.
Talk To Blathers
After you've updated your copy of New Horizons, head to the Museum and speak to Blathers. He'll let you know that he is planning on expanding the Museum to showcase art. You will then be able to donate pieces of art you come across to him, but make sure they're legit before doing so (more on that later).
Look For Jolly Redd And Buy His Art
The next day, Isabelle will inform the island during her normal broadcast that a suspicious visitor has arrived. From there, you'll find Redd wandering your island. When you speak to him, he'll offer to sell you one of his paintings for a "bargain" of 498,000 Bells. Not to worry though, as he'll reduce the price to a much more manageable 4,980 Bells after applying his Cousin Discount.
Donate The Art To Blathers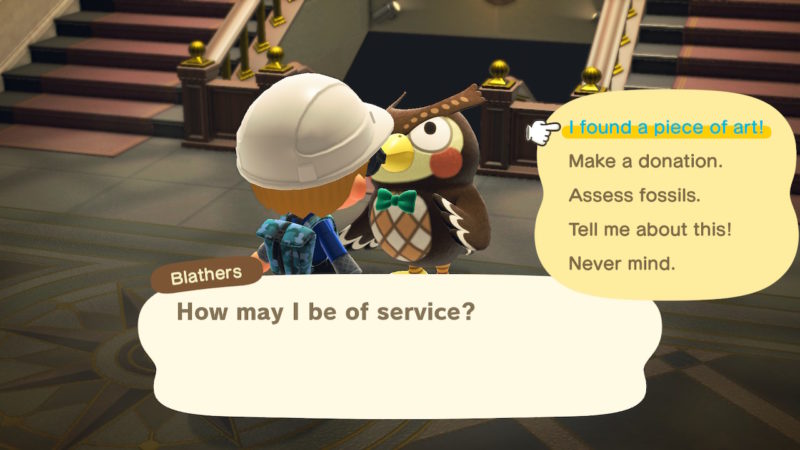 Once you've purchased the painting from Redd, take it to the Museum and donate it to Blathers. He'll be so happy to receive the first piece of art for the exhibit, that he'll begin construction on the new wing. After this, the Museum will close for the inclusion of the Art Gallery, which will take 2 days to complete. You should then have access to the Art Wing whenever you want, but you'll need to finish a few more steps in order to buy more art from Redd.
Speak To Jolly Redd After The Museum Expansion
On the day of the opening of the Art Wing, find Redd wandering somewhere on your Island. He'll inform you that he has a boat with art and furniture available for purchase docked somewhere. He then heads back to his boat awaiting your arrival.
Find Jolly Redd, Again
From there, its up to you to find Redd's boat. He should be docked on a secret beach near the northern part of your island. This spot can be a little difficult to navigate through depending on your current island set up, so make sure to clear up a way to easily get there for future visits. After finding it, all you have to do is walk onto the vessel and begin buying.
How Does Jolly Redd and his Art Work?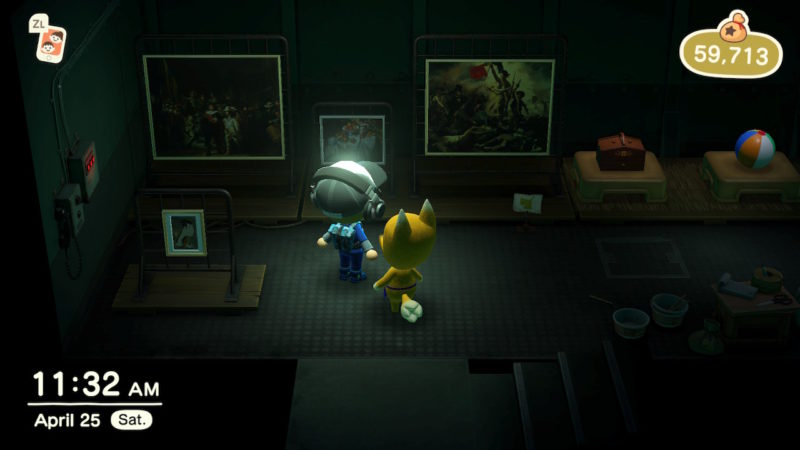 Redd's Treasure Trawler behaves similarly to other visiting shops, where he'll stop by once by once a week to sell various pieces of art and select furniture items that you can't find anywhere else. However, unlike other shops, you can only buy one piece of art per visit.
Just like in previous Animal Crossing entries, Redd will willing sell you both real and fake artwork. While you can resell both forms, you can only donate real art to the Museum. Not only that, but any fake art will resell for a fraction of the price compared to their real counterparts. To avoid this, you'll want to take a close look at any art you're considering to buy and compare it with an image of its real-world source material.
Do you have any other Animal Crossing Guides you would like us to cover? Let us know in the comments!  For more Animal Crossing goodness, check out everything the current Nature Day event has to offer. Otherwise, keep it on Culture of Gaming for all things gaming!