After what most of the industry has dubbed "The Year of Ports" for Nintendo, seeing a substantial amount of new titles for the company's 2019 line-up brings some well-earned excitement. With IPs such as Fire Emblem, Animal Crossing, and more receiving new titles this year, 2019 could possibly end up becoming the greatest year yet for the Nintendo Switch. Of course, some of these upcoming games have us on the edge of our seats more than others. That's why we're going to count down the Nintendo games that we're looking the most forward to. Note: we will only be including titles with confirmed 2019 release dates. That means any announced games that have not been confirmed for release this year will not be considered. With that said, lets count down the top 5 most anticipated Nintendo titles of 2019.
5. Yoshi's Crafted World
Originally slated to release in 2018, Yoshi's Crafted World has been delayed to 2019 for unknown reasons. Regardless as to why, that doesn't change the fact that this spiritual successor to Yoshi's Woolly World has many platformer fans waiting anxiously. Not only does the game present a whimsical look with its papercraft visuals, but it also provides a unique mechanic in being able to flip stages in order to change perspectives. This provides what is essentially two levels in one. While it isn't Nintendo's most profitable franchise, this new installment to the Yoshi series will surely exemplify the creativity and out-of-the-box thinking that the company is known for.
4. Luigi's Mansion 3
After Luigi's Mansion: Dark Moon released on the Nintendo 3Ds, no one knew exactly where the franchise would go from there. Fast forward to 2018, and we received a remake of the original Luigi's Mansion on the 3Ds – not exactly what fans wanted, but it was something. However, once Luigi's Mansion 3 was announced, hope was restored for the series that had been absent from home consoles for nearly 17 years. While we don't know much about the game, it seems it'll call back to the single-mansion style that players loved from the first title. Of course, there's still a lot left to see of the game before we can draw any solid conclusions, but we feel that Luigi's Mansion 3 will bring out the best of the formerly stagnant IP.
3. Fire Emblem: Three Houses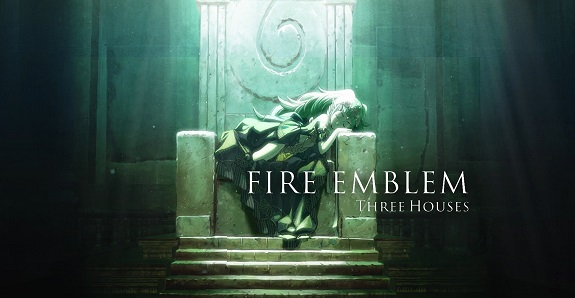 For quite some time now, fans have associated the Fire Emblem series with handheld consoles. It makes sense, since the franchise hasn't graced a home console since the days of the Wii. While players have enjoyed all the handheld installments, there's nothing quite like seeing your favorite games on a bigger screen. Enter Fire Emblem: Three Houses – the newest title that sets to give the best of both gaming worlds. This game has all the makings of a successful title. The beautiful HD graphics and the epic battles make the wait for this game almost unbearable.
2. Animal Crossing 2019
Nintendo's September 2018 Direct arguably created the most hype out of any direct of the year. Not only did we receive confirmation of Isabelle as a fighter in Super Smash Bros. Ultimate, but we also got a tease for the new Animal Crossing game set to release this year. The teaser itself didn't reveal much of anything involving the game, but it did provide a look at the possible graphics. This will hopefully provide a fresh new coat of paint that will appease fans everywhere. Until we hear more from Nintendo, we can't say anything else about how the game will play. We do hope, however, that this new title will provide an innovative new take on the series to draw in both new and old players… and more cute animals, obviously.
1. 

Pokémon 2019
To say that Pokémon has taken the world by storm wouldn't do the franchise justice. While the formula hasn't changed much over the years, the new Pokémon and new regions that come with a new generation of the series proves to win the hearts of millions of Pokémon fans every time. With that said, the world looks to the upcoming Pokémon generation eight game with high expectations. This release on Nintendo's hybrid console marks the first completely new main-line Pokémon on a home console. We hope that this game will take some risks and add some unique twists on the established Pokémon design. We also have faith that the developers will keep the core of the franchise's roots as they often do.
Which of these games are you most excited for in 2019? Let us know in the comments below! For more content, check out our articles on Who Are the Leaked Smash Bros Characters? and MIA Games: Will We See These in 2019? Otherwise, keep it on Culture of Gaming for all things gaming!
Copyright secured by Digiprove © 2019