The Video gaming industry right now is huge but I still think some of the releases we get these days are very stale. it tends to be a lot of the same because companies know what sells and what makes money which is fair.
Today however I want to discuss Ten gaming franchises that I think need to make a return. To be honest, I think a lot of these franchises whether remastered or a new release would do really well in the current gaming world.
– Mass Effect
Bioware's Mass Effect franchise blew everyone away when the first game was released back in November 2007. Mass Effect was a new I.P for Bioware at the time and displayed some of the incredible storytelling that Bioware was known for.
The Mass Effect franchise included heaps of memorable characters including lead protagonist Commander Shepard who to this day is still one of my favorite protagonists in gaming history. I think a new Mass Effect would do well in the current games industry, even with all the hate Andromeda received, I still think we all need more Mass Effect in our lives.
– Splinter Cell
I grew up in the '90s and early 2000's so I pretty much played every Splinter Cell title that was released at the time, and let me tell you, Sam Fisher and Splinter Cell are missed a lot. I have a great love for stealth games being a huge Metal Gear fan. This gen of Gaming there has been a significant lack of Stealth games and I feel that needs to change for next gen's consoles.
The last release for Splinter Cell was Splinter Cell: Blacklist which was released in August 2013, So it's been over seven years since we last played a Splinter Cell title which is very upsetting.
Sam Fisher has been included in a lot of Ubisoft games recently so they know people want to see him make a return in a new game. Fingers Crossed that we see something soon.
– Metal Gear Solid
Well what can I say about Metal Gear, this is the franchise that got me into gaming. Ever since I played MGS one back on the original PlayStation I have been obsessed with this franchise.
I know people will say the story was finished which I get but I still believe there's a lot of stories that could be told in the MGS universe. I'm hoping that one day Sony buys the rights to MGS and allows Hideo Kojima to make a new one, well if he wants to that is! MGS5 The Phantom Pain is one of the best games I've ever played and I think if they brought MGS back it would still be a smash hit like it's always been,
Well apart from Survive, but we don't talk about that!
– Syphon Filter
Staying on the topic of stealth games, Syphon Filter was a huge title back in the day especially on the original PlayStation, Granted some of the releases did not do as well but Gabe Logan in my eyes at least is still one of the most iconic characters in gaming history.
Growing up having Sam Fisher, Gabe Logan and Solid Snake around were the best times in gaming, and it's sad that none of them are around anymore besides Sam here and there. Syphon Filter would be a good game to remaster and then maybe release a new title to bring more people in. I miss Gabe and the Others and would love to see them back.
– Dead Space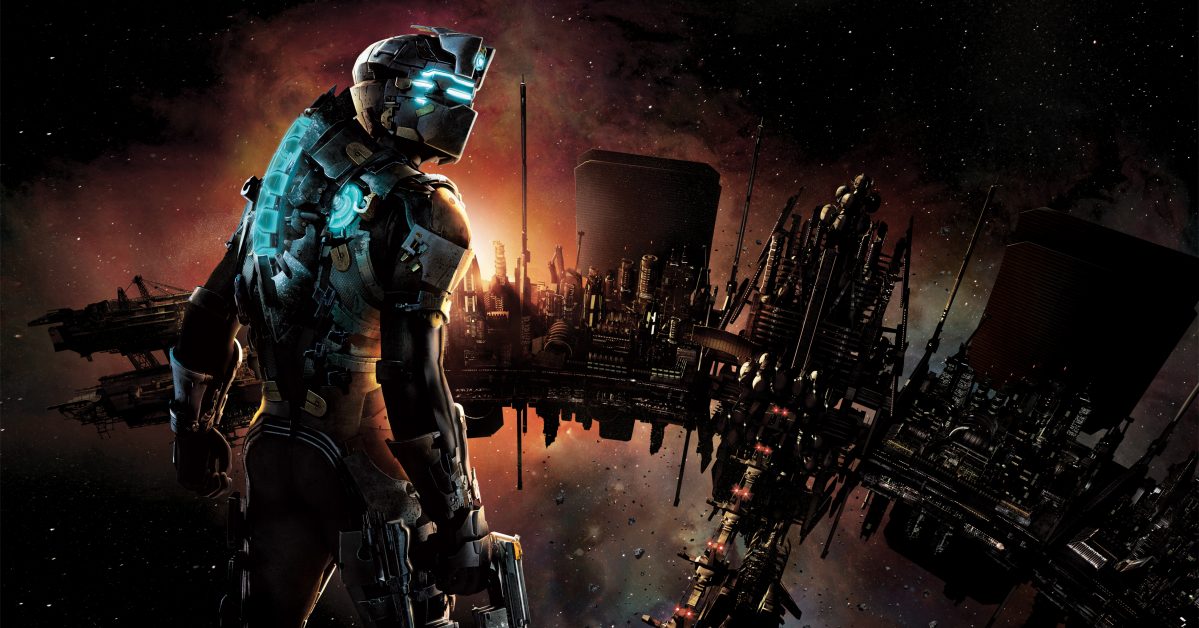 Now this one is more of a punt because I think it's very unlikely to happen especially with Visceral Games getting shut down in 2017, but I do think a new Dead Space game would be amazing.
Dead Space had a great mix of action and horror and they still scare the hell out of me when I go back and play them. More than three titles in the serious would have been appreciated here as most players of Dead Space loved the games
but I loved this world and how eerie it was. And like I said, it still scares me to this day and learning about who Issac was grabbed my attention a lot. I would love to see a new Dead Space game or even a remastered trilogy.
– Star Wars: Knights of the Old Repbulic
Back in the 2003 Bioware released a new title called Star Wars: Knights of the Old Republic and my god was it good. This Star Wars world was pushed away from the Skywalker Saga that we were used to at the time and instead went a new way and talked about what the world was like four thousand years before the Star Wars films.
I love this world and believe we need to see more content set in the old republic whether that be new games, new movies, books etc. These games are loved by many and there's a reason people want to see this made into a movie.
Although the MMO Star Wars the Old Republic has had mixed reviews, it still has an amazing story and some of the cinematic trailers released for the game are incredible. More of this, please!
–Tenchu
Talking about my childhood again, I also grew up with Tenchu which was made by developers FromSoftware who made the incredible Dark Souls games. Tenchu was a series that was based on stealth, you were basically a badass ninja sneaking around in the shadows, slowly taking out your targets one-by-one.
With the resurgence of Samurai games being released within the last ten years, I think Tenchu would be a game that people would love if it ever made a comeback.
–Medal of Honor
Now, this is a franchise that is close to my heart. I'm not the biggest fan of Call of Duty or Battlefield, although I have enjoyed some of the games, Medal of Honor is the first-person shooter that I have enjoyed the most.
My first memory of playing Medal of Honor was Frontlines which was released for the PlayStation 2 in 2002. I never really played FPS games before then but Frontline was what grabbed me and got me interested in the series.
Personally, I still think most of the Medal of Honor games are a lot better than most shooters out there, especially Medal of Honor: Airbourne which I still hold as probably the best First-Person shooter I've ever played.
I also thought that the 2010 title Medal of Honor which was set in the present day and Warfighter which was released in 2012 are great games and deserve more recognition than they get.
The world needs Medal of Honor back, and I hope that one day we get to see this iconic series make a comeback.
–Brothers in Arms
Staying on the subject of shooters again, Brothers in Arms was a series that I was very fond of and still can't quite believe how we've not had another main entry for this incredible series. This game was a lot different from the other genre releases at the time.
– Prince of Persia
Ubisoft holds the rights to many amazing franchises and Prince of Persia is one of them.
My first taste of the series was the amazing Prince of Persia: The Sands of Time released in 2003, from then I was hooked. Prince of Persia was a different style of game and you can definitely tell where Ubisoft got the inspiration from for Assassin's Creed.
The Prince of Persia franchise is well love and I think a remaster of one of the games would be a great step in bringing the series back.