E3 is almost here. Less than a month away, now. And Sony will certainly be in an interesting position this year. By the time E3 runs around, two of Sony's conference mainstays, God of War and Detroit: Become Human, will have been released. And Spider-Man be released this September, making it likely that E3 will be the last big push before it's finally out in the wild.
Sony recently said it's going to take a different approach to its usual press conference this year. Choosing to focus on four core titles, Sony's conference will also be sprinkled with other announcements.
With that said, let's speculate on what Sony can bring to E3, with some sure bets and maybe some wild speculation.
The Core Four
Shawn Layden, chairman of Worldwide Studios, said that the bulk of Sony's conference will focus on four titles: Death Stranding, Spider-Man, Ghosts of Tsushima, and The Last of Us: Part II. Even without the confirmation, these titles should not be surprising. What will be interesting, however, is to see what of these games Sony focuses on.
The Last of Us: Part II is one of the games confirmed for this year's conference.
Interestingly, outside of Spider-Man, none of these games have had gameplay footage revealed. Seeing as the games will comprise the bulk of the game, it makes sense to have gameplay reveals of some, if not all, of them. Having all three of these games have their gameplay reveals in one place would be a big deal.
It seems likely that Spider-Man will get the most attention this year. It'll be out a mere three months after E3, so Sony will want to really get people excited for it. Will we find out more plot info about the game here? Only time will tell.
Where's Days Gone?
Interestingly, Days Gone was not one of the core titles mentioned by Layden. Would we really not see any bit of it during Sony's showcase?
Days Gone was conspicuously missing from Sony's E3 plans.
Days Gone is Game Informer's cover story this month, so maybe Sony decided it doesn't need to reveal more at E3. However, Days Gone is slated for release in early 2019, in theory before next year's E3. Sony may be saving Days Gone for another conference, but expect it to have some sort of presence this year.
A New Crash Game?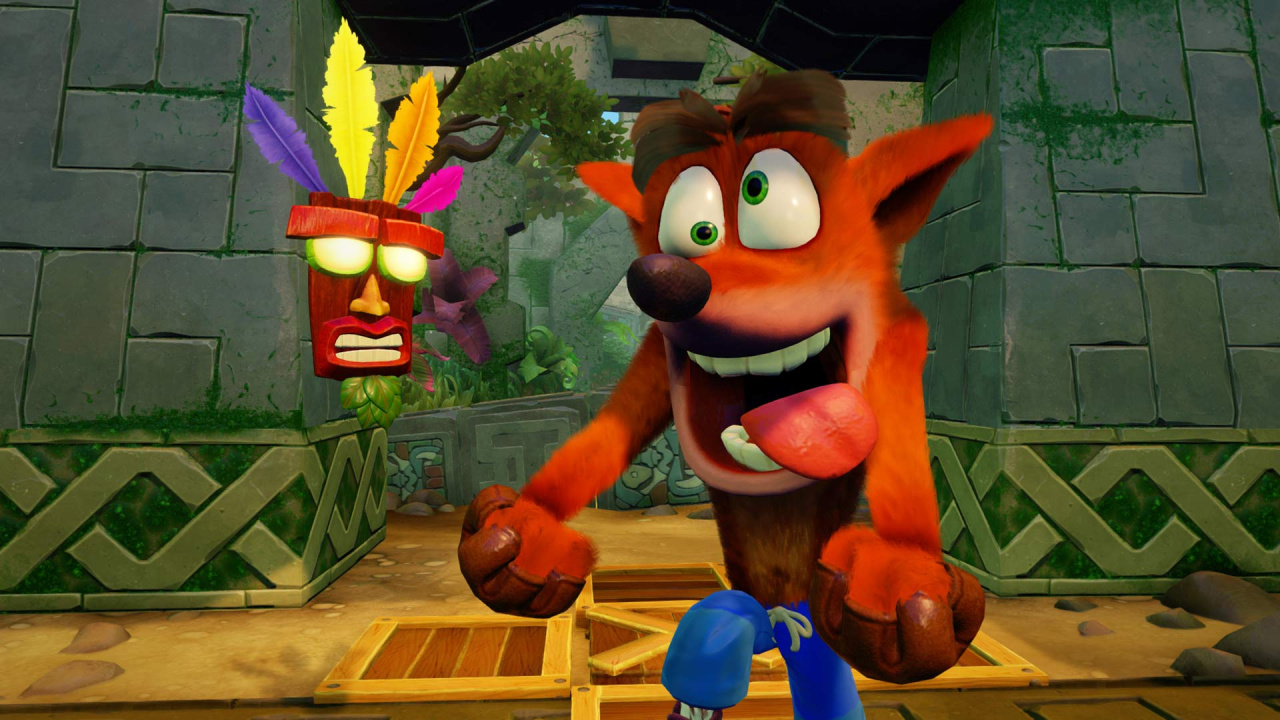 This has been rumored for a while now. Bolstered off the success of The N-Sane Trilogy (which will be making its multiplatform debut this year), there is speculation that Activision is working on a brand new Crash Bandicoot title. And what better way to reveal it than on Sony's platform?
A new Crash Bandicoot game for PS4 is likely.
Despite being a third-party title (Layden confirmed that game announcements outside of the 'core four' will be from third-parties and indies), Crash and PlayStation are forever tied together. Could we see Crash making his return to his original home at E3 this year? It's unconfirmed, but seems likely.
More God of War?
God of War just released almost a month ago, but it's already setting the world on fire. Critical acclaim and strong sales makes it likely we'll more of Kratos and Atreus, outside of the five sequels apparently planned.
Will we be seeing God of War single-player DLC anytime soon?
Single-player DLC for God of War makes sense. There is the concern that it would be tricky to place DLC into its narrative, but Sony Santa Monica will surely find a way to figure it in. Maybe it doesn't even star Kratos and Atreus? One thing is sure, however. I'm sure Sony wants more God of War. And they surely want it sooner rather than later.
The PlayStation 5?
One thing we know for sure won't be at E3 is a PlayStation 5 announcement. Layden confirmed as much, saying that E3 will focus exclusively on hardware. However, there is the possibility of getting the slightest tease of new hardware. Maybe a 'next-gen' demo? But don't expect the PlayStation 5 to make a full appearance this year.
What are you hoping for from Sony at E3 this year? And be sure to check out our other E3 speculations!