The Latest Nintendo Direct has come and gone, and with it came some wonderful game announcements and overviews. While the Direct as a whole performed very well among the community, we would be lying if we said that all the reveals were created equal. As with all Directs, some games got fans more hyped than others, and we have decided to list the five games that we feel brought the most excitement.
5. Fire Emblem: Three Houses
Fire Emblem: Three Houses didn't show anything spectacular when compared to some of the other announcements from the Direct, but we still got plenty of new information on the game. Along with the classic turn-based strategy gameplay, this new installment brings new HD graphics and a plethora of new features. This time around, you play as a professor that will aid in the teachings of students from across the three kingdoms of the game. This involves sending your students to various classes and having them grow stronger bonds to work better together in battle. The most appealing aspect of this game has to be its customization, such as altering your students skills and abilities to best suit your combat strategies. Sadly, Fire Emblem: Three Houses has been pushed to July of 2019, but we feel it will be worth it to experience such a deep and hefty game.
4. Dragon Quest XI S: Echoes of an Elusive Age – Definitive Edition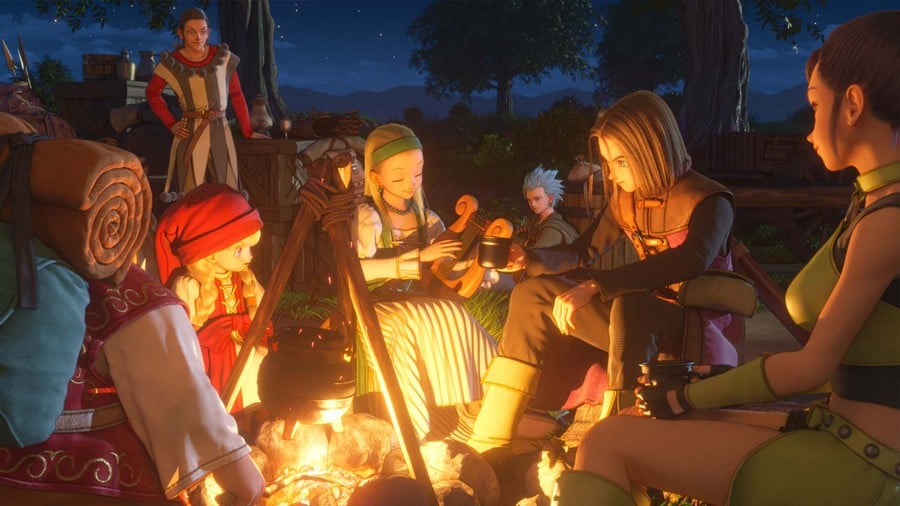 Now, we all knew that Dragon Quest XI S: Echoes of an Elusive Age – Definitive Edition (wow that's a long title) would be coming to the Nintendo Switch. What we didn't know was exactly how much new content, if any, would be in this version. Well, we can gladly say that this version of the game will have even more content than its other counterparts. Not only will there be new orchestrated music and dual english/japanese dialogue support, but the game will also include new character-specific quests. The icing on the cake, however, has to be the ability to switch between the original and 16-bit style graphics. It seems like the long wait for one of the Switch's earliest announced titles will be worth it.
3. Super Mario Maker 2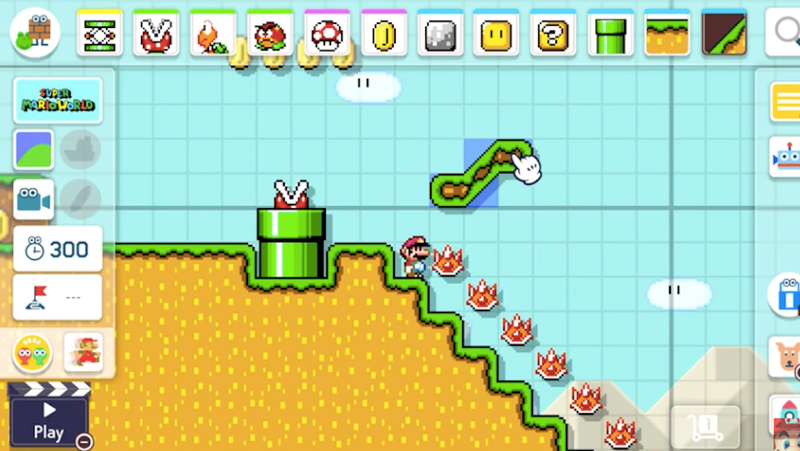 Nintendo started this Direct with a bang with something that surely became a crowd-pleaser: Super Mario Maker 2. The announcement that one of the Wii U's greatest hits would receive a fully-fledged sequel caught everyone off guard, especially considering most were expecting a simple port of the first game. Super Mario Maker 2 seems to bring everything that was great about the first game while adding plenty of new content, such as slopes, Super Mario 3D Land elements, and the possible inclusion of Luigi as a new playable character. Needless to say, Nintendo started the Direct off on the right foot.
2. Astral Chain
While we don't know much about Astral Chain, we do know that its announcement took the gaming community by storm. Developed by Platinum Games, Astral Chain seems to be a completely new IP that incorporates the hack-and-slash gameplay that the company is known for with an RPG-like story. Of course, many are still anxiously waiting for Bayonetta 3, but it will be nice to have a new Switch-exclusive game to hold us over until then. It certainly caught the eyes of many, and will likely be one of the breakout games of 2019 for the Switch.
1. The Legend of Zelda: Link's Awakening Remake
Nintendo loves to end their Directs with that one announcement that will blow fans away, and this time that honor went to The Legend of Zelda: Link's Awakening. This remastering of the original Game Boy game brings a completely new look, while maintaining the classic top-down view of traditional 2D Zelda games. Some may be put off by the cutesy visuals seen during the reveal, but that doesn't change the fact that it complements the whimsical feel of the original game. As we don't know much about the game in terms of content, it will be exciting to see what Nintendo has planned for this beloved classic.
What were your biggest Direct announcements? Let us know in the comments below! For more Nintendo-related content, check out our articles on A Complete Analysis of the Super Mario Maker 2 Trailer and Some Crazy Nintendo Switch Mini Predictions. Otherwise, keep it on Culture of Gaming for all things gaming!