A Super Mario Odyssey Nintendo Switch bundle has been unveiled.
The first proper Switch bundle was announced during the most recent Nintendo Direct. This bundle comes with a Switch, shiny red Joycon controllers, Super Mario Odyssey, and a special carry case featuring a minimalistic Odyssey design.
During the Nintendo Direct, Odyssey was showcased alongside Amiibo and an all-new Photo mode. This Photo mode, activated by pressing Down on the D-pad, allows you to freely control the camera, remove the HUD, and even edit your photos to make them reminiscent of a Gameboy or SNES game.
In the US, this bundle will retail for $379.99 and will be available on Odyssey's release.
The Mario franchise resonates with almost everybody, so there is no doubt that the Switch's first Christmas should be profitable for Nintendo, if you weren't already sold on getting a Switch for the beautiful Legend of Zelda: Breath of the Wild.
Super Mario Odyssey is slated to be one of the most popular Nintendo games this year, if the recent trailer is anything to go off. People lost their minds when Mario's nipples were shown, so if that is anything to go off, hype for Odyssey is running at an all-time high.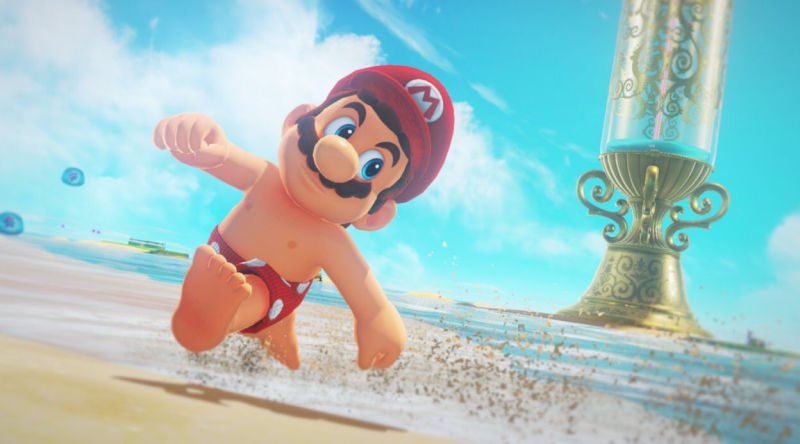 Super Mario Odyssey is released on October 27th.
Chelsea McPherson is a young self-published author with a perchance for writing dark fantasy or fanfiction. When she's not writing or studying she's playing games or reading.