For many people, the action adventure game offers the best of both worlds. For those wanting excitement and adrenaline-pumping fun, they offer plenty of both, for people who are equally attracted to solving puzzles or using their little grey cells, many offer some real teasers to test the best of them. In hitting this sweet spot, the genre has given rise to some of the most played and longest running franchises of all.
They're also responsible for a good proportion of the global games market, worth very nearly $140 billion a year – an incredible figure reflecting some incredible games, five of which we have picked out as the very best.
The Last of Us
With so many post-apocalyptic zombie games out there, it really takes something for one to stand out – and, broadly speaking, many games reviewers have agreed that The Last of Us achieves this feat with some style.
Unlike some games, where players have easy access to a whole arsenal of arms – from semi-automatic machine guns to flamethrowers – this is one in which your resources are severely restricted. So don't be surprised if you find yourself fending off the hordes of the infected armed only with an improvised spear in one hand and a hammer in the other.
The protagonists are the grizzled and cynical Joel and his more innocent and optimistic companion Ellie. Together they need to do the very best they can to survive in the most hostile of environments, in a game guaranteed to keep you on the edge of your seat.
Grand Theft Auto V
When Rockstar brought out GTA V in 2013 it was the culmination of a $270 million investment and the work of a team of 1000. So the stakes were high and failure wasn't an option. Luckily, it was an instant hit and has gone on to be one of the highest grossing games of all time.
Along with the huge amounts of praise that have been heaped on the game, the fact that it takes a satirical and humorous look at modern day America has helped raise it above all other driving games. Featuring three central characters – disaffected family man Michael, gang member Franklin, and loose cannon criminal Trevor – each has a very specific role to play in the game.
From start to finish, it's a white knuckle ride that is incredibly detailed. It's also unlikely to be bettered – at least until the long-awaited GTA 6 is ready for release.
Tomb Raider
Lara Croft's Tomb Raider is the franchise that never stops – from the game itself to the movie and from a whole heap of different merchandise even to online slots games.
But for many, the video game version that stands out above all others is the 2013 release which takes us back to the heroine's very origins. The set-up is simple: Lara and friends are shipwrecked on an island where the lesson quickly learned is kill or be killed. So from an innocent beginning Lara makes a rapid transition to become an expert assassin. But there's far more to the game than simple survival. The island also has many secret passageways and tombs packed with hidden treasure. And even after the game has been completed, players can go back for all the trinkets that they may have missed earlier. So it really is the game that goes on giving.
Uncharted 4: A Thief's End
As the title suggests, this is the final chapter in the story of Nathan Drake and his wife Elena. It tells the story of their attempts, alongside Nathan's brother, Sam, and companion Sully to search for the $400 million treasure of pirate Captain Henry Avery.
As Nathan has come out of self-imposed retirement for the quest, this adds an extra atmospheric frisson to the action in which many obstacles have to be overcome along the way. As well as having an action-packed and captivating plot, the game's also been consistently praised for its superb art direction and an iconoclastic approach to the conventions of third-person action adventure games. It also received some of the highest praise ever received for a new game launch, including from James Ramsay in GQ who proclaimed that it was "the best game ever created".
Assassin's Creed: Brotherhood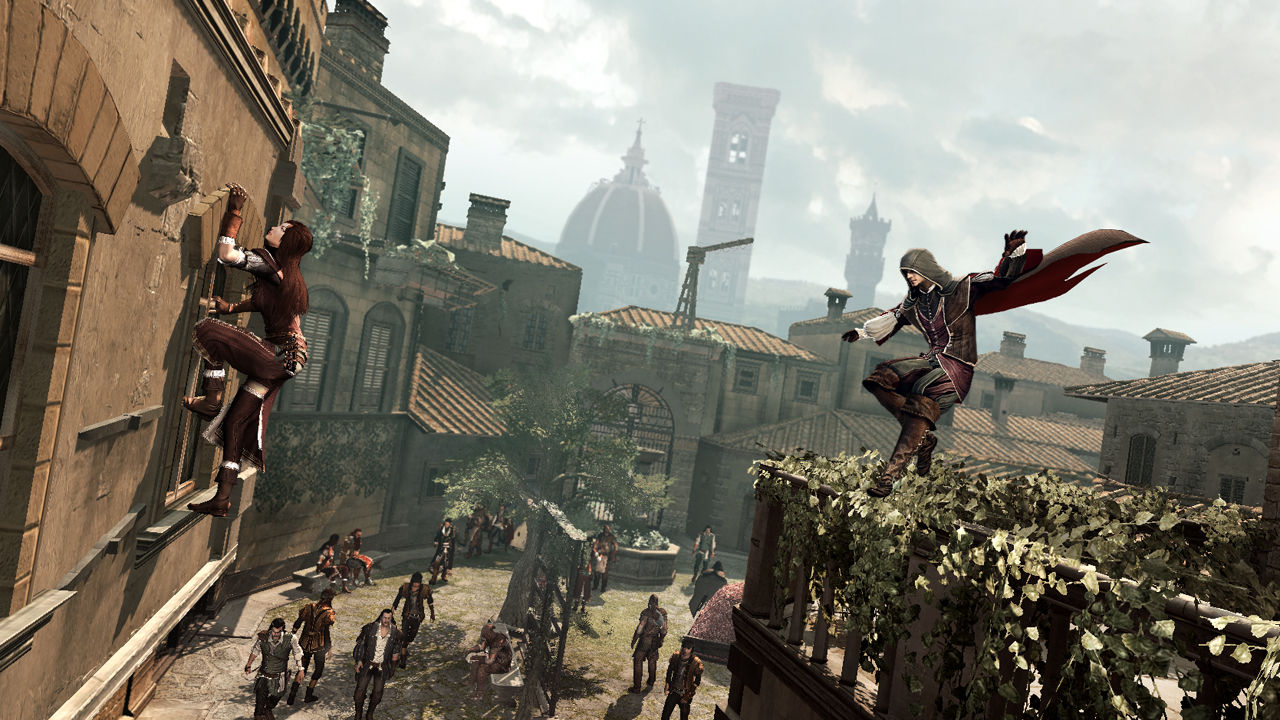 Assassin's Creed: Brotherhood takes us to the bloody and violent years of the Renaissance in Rome where the much-maligned Borgia family have the city in lockdown.
Our hero Enzo has to try and reclaim the city by systematically destroying the 12 towers that control the different parts of the city. As he does, more and more shops and banks open in each area, giving more access to everything from tailors who will make bags to hold weapons to banks which will supply the money needed to finance the battle.
While some people believe that it was not sufficiently different from the Assassin's Creed II that came before it, the increased gameplay and options earned it a wide number of followers, making it one of the most successful games of the series.
So there you have them: five of the greatest action adventure games ever to grace a console and, as you'd expect, every one of them is supremely playable. So if there are any on the list that you've never experienced for yourself, this could be the perfect time to put that right!