Unless you've been living under a rock, you have almost definitely heard that the eighth generation of Pokémon games were revealed during the recent Pokémon Direct. That's right, Game Freak's latest additions to the franchise, Pokémon Sword and Pokémon Shield, will release later this year. While the Direct itself didn't show much content, what it did display provided a nice look at the visual style these games will have.
Since the initial reveal, the Pokémon community has been abuzz with initial thoughts and reactions. Surprisingly, however, some fans seem to be divided on the quality of these games. While I personally enjoyed what I saw, I know that others may feel differently, and I can recognized the weak points that exist. However, what exactly worked and failed within this trailer? What shows promise and what needs improvement? Well, let's discuss this further as we determine whether Pokémon Sword and Pokémon Shield are the games we were hoping for.
The Pros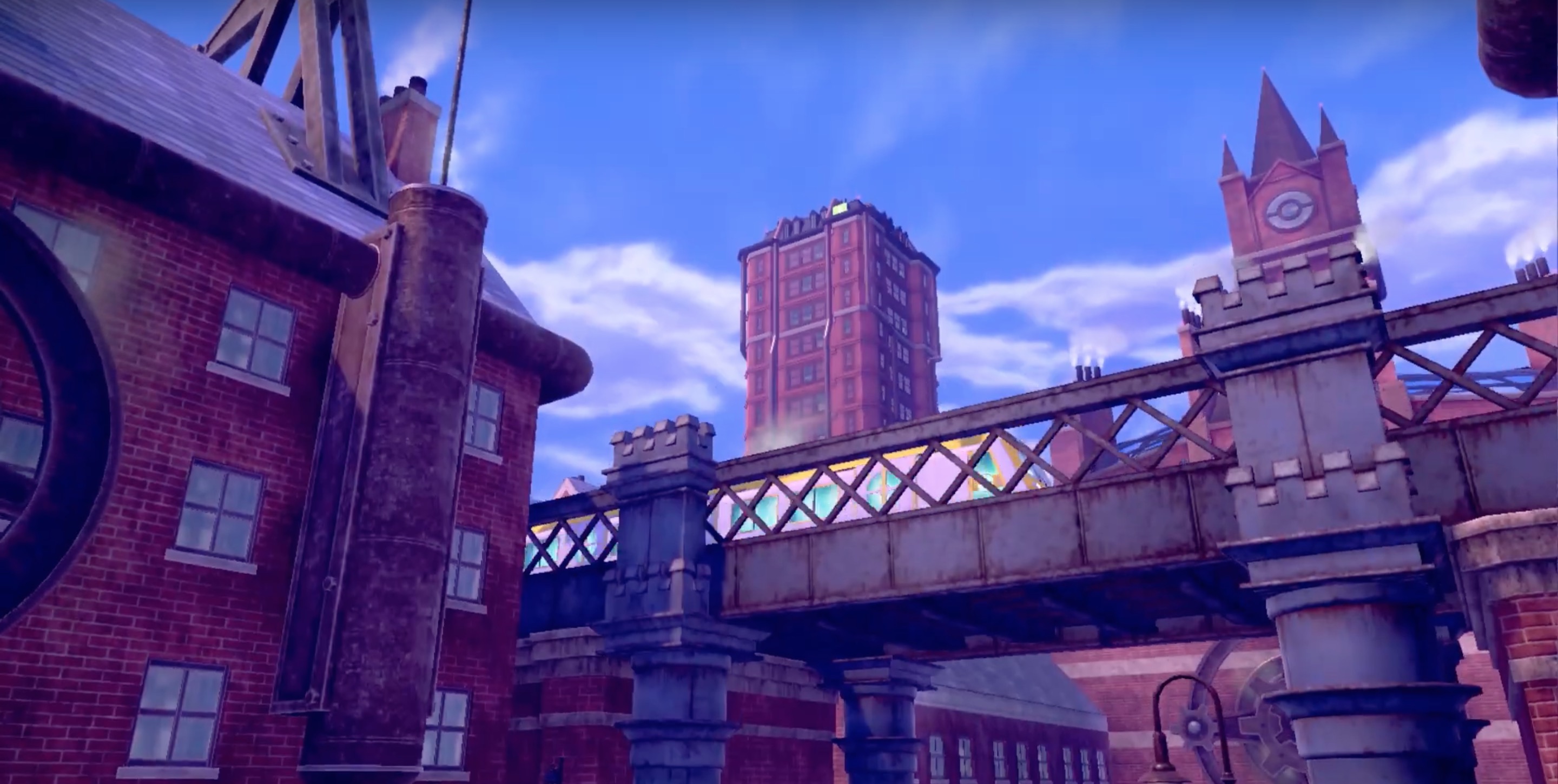 With the newest Pokémon games being developed for the Nintendo Switch, it feels logical to expect a step forward in graphical quality. While it may not take the franchise to revolutionary heights, the visual style certainly adds a new coat of paint to the franchise. We can see much more detail-oriented touches to the world, such as the visibility of each blade of grass and new cell-shaded models of Pokémon in battle. Along with that, the Galar region just seems to have an overall colorful and bright aesthetic that we haven't seen before. Some will argue that the models of the player characters look too similar to ones from previous games, but that's trivial. Yes, newer models would be interesting, but the Pokémon franchise has developed a a certain art-style over the years that defines it. Straying from that could lead to the games not feeling like Pokémon games.
One highlight I personally notice involved the move animations. Namely, the fact that they seem so fluid and realistic. From Lucario throwing a Mach Punch to Flygon whipping up  a whirlwind, each move seemed to execute well and seamlessly. We can likely top this off to the better processing power of the Switch, leading to better frame rates. In short, the graphical and mechanical sides of the games surely take previous Pokémon games and improve upon them. However, not everything about Sword and Shield settled in well.
The Cons
Perhaps the most blatant exclusion seen during the Direct was the lack of Pokémon in the overworld. What many consider one of the few positives of the Let's Go! games clearly did not make the transition over to generation Eight. I can see why this feature might not have made the cut, since including such a large number of Pokémon as visible would be a heavy task. Still, it seems like a great shame that such a good feature got turned to the side.
Another Let's Go!  feature to bite the dust would be the ability for Pokémon to follow you. Fans were so eager to see the return of this beloved element, but its lack of a presence in these new titles caused a bit of an uproar. Again, there are a lot of Pokémon these days to animate, which could have been the reason for Game Freak removing the feature, but there could have been some compromises. Maybe only allow certain Pokémon like the starters follow you? We would have settled for that.
Speaking of starters, this new set for the newest generation seem to have the fan base divided. some approve of the designs of these Pokémon, while others hoped for more. I can definitely see both sides of this argument. While the designs do seem a bit simple compared to more recent entries, the classic cuteness factor seems to be strong, so they have that going for them. Of course, every generation has its own set of poorly designed Pokémon, but I feel safe to say that these starters were a bit underwhelming.
The Verdict
When you look at everything we've seen as a whole, Pokémon Sword and Pokémon Shield have great potential. Yes, the lack of fan favorite features and the understated starter designs may add a few hiccups in the grand scheme of things, but the graphical upgrades and immersive world prove to take these games to a whole new level. While we can't have any concrete answers until we learn more about these new titles, I can say that I am looking forward to what the Galar Region has in store for all of us in late 2019.
What do you think of Pokémon Sword and Pokémon Shield? Let us know in the comments below! For more content, check out our articles on Games That Deserve All Their Rereleases and 5 Great Games Coming Out This Month: March 2019. Otherwise, keep it on Culture of Gaming for all things gaming!