Since its first appearance during the 24-hour Pokémon livestream, we finally have official confirmation of the new Galarian Ponyta that has excited fans everywhere.
The Pokémon Company has revealed Galarian Ponyta as the newest addition to Pokémon Sword and Shield (surprising no one). While the newest  trailer doesn't provide much details, more information came in an earlier Famitsu scan. This new Galarian form will appear exclusively in Pokémon Shield and will have the ability Pastel Veil, which prevents it and any ally Pokémon from getting poisoned and heals poisoning when switched into battle.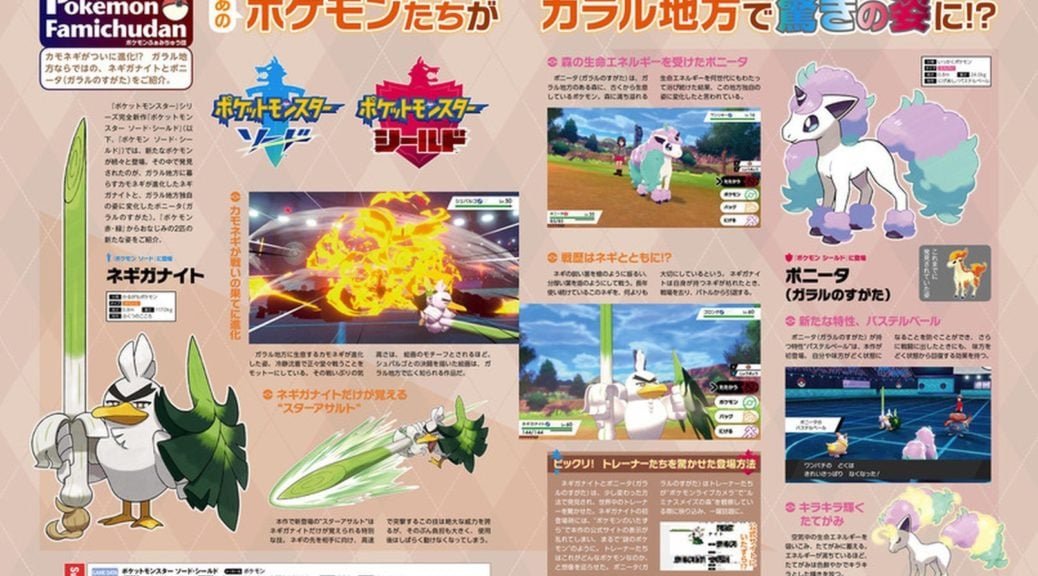 The official Pokémon Sword and Shield website has since added more on Galarian Ponyta. It seems that the Ponyta of the Galar region gained this form due to exposure to the abundant life energy of the forest they inhabit. After awhile, this caused them to change this new Psychic-Type. They also have the ability to absorb surrounding life energy, causing their manes to gain more colors and glow.
What do you think of Galarian Ponyta? Let us know in the comments below! For more things Pokémon, check out are news update on the number of gyms in Pokémon Sword and Shield, or have a look at some speculation on what new Ghost-Type Pokémon might be revealed. Otherwise, keep it on Culture of Gaming for all things gaming!
Wanting to pick up the latest games at reduced prices? Or, are you wanting insane deals on most AAA and indie titles on PC? Well, we have you covered! Green Man Gaming is a great place for you to pick up the latest and greatest games, Currently, the summer sale is in full effect so go pick up any game for up to 90% off, right HERE!
Oscar is a writer for Culture of Gaming. He is an aspiring video game journalist that follows anything and everything Nintendo. His favorite franchises consist of Pokemon and Kingdom Hearts.