When it comes to Bethesda games, mods often make them better. Sure, they're excellent as they are, but sometimes they need that little extra touch. As it is, the brand-new Fallout 76 (which isn't even out yet!) has already received mods. I had the chance to speak with modder Motherofdeathclaws about being one of the first to mod the new game.
Motherofdeathclaws has only modded about four games, counting Fallout 4 and now Fallout 76. All their mods are only available for PC.
The Process of Modding
Modding is something that I have always believed is hard to do. But apparently, all it takes is not being able to find something you really want. Motherofdeathclaws told me that they got into modding as a "kind of natural thing", citing that they were seeking an article of clothing they couldn't get in a non-Fallout game. "So I decided to gather the tools I could use and taught myself just enough to make that item I wanted." I was admittedly surprised, but understood the reasoning behind it: "I've always been that type of person to teach myself necessary skills to progress further in anything I've wanted to do."
And of course, Motherofdeathclaws shared with me the tools they usually use. Adobe Photoshop, Autodesk Maya, and Blender are the base tools for all mods. For modding Fallout 4, they "use Outfit Studio, the Bethesda Creation Kit and a nifty tool called the Material Creator." They also mentioned that a lot of their work tends to go for 3D applications, as they "love editing models to make them look how [they] want them to."
Fallout 76: Game's Not Even Out Yet And They're Already Modding It
Fallout 76 is only in B.E.T.A, yet here people are, modding it. Motherofdeathclaws has one of the only eight mods available for Fallout 76, and they said it was "thrilling" to be one of the first people to mod the game. "I felt like a child on Christmas morning! I was actually in voice chat with a couple friends and we were all screaming as I worked on the mod," they said to me. It was obvious how delighted they were during our brief conversation. And seeing the mods actually working in-game? "It's certainly a feeling that I'll never forget, honestly."
These hair colour mods are not the only planned mod for Fallout 76 before release. Motherofdeathclaws has one more texture mod planned: "I [kind of] hate the hair textures, so that's next on the list." But that's the only mod they have planned before the full release: "I think I'm [going to] wait for release and for more tools to become available, honestly. I'd love to have more than just nicer textures."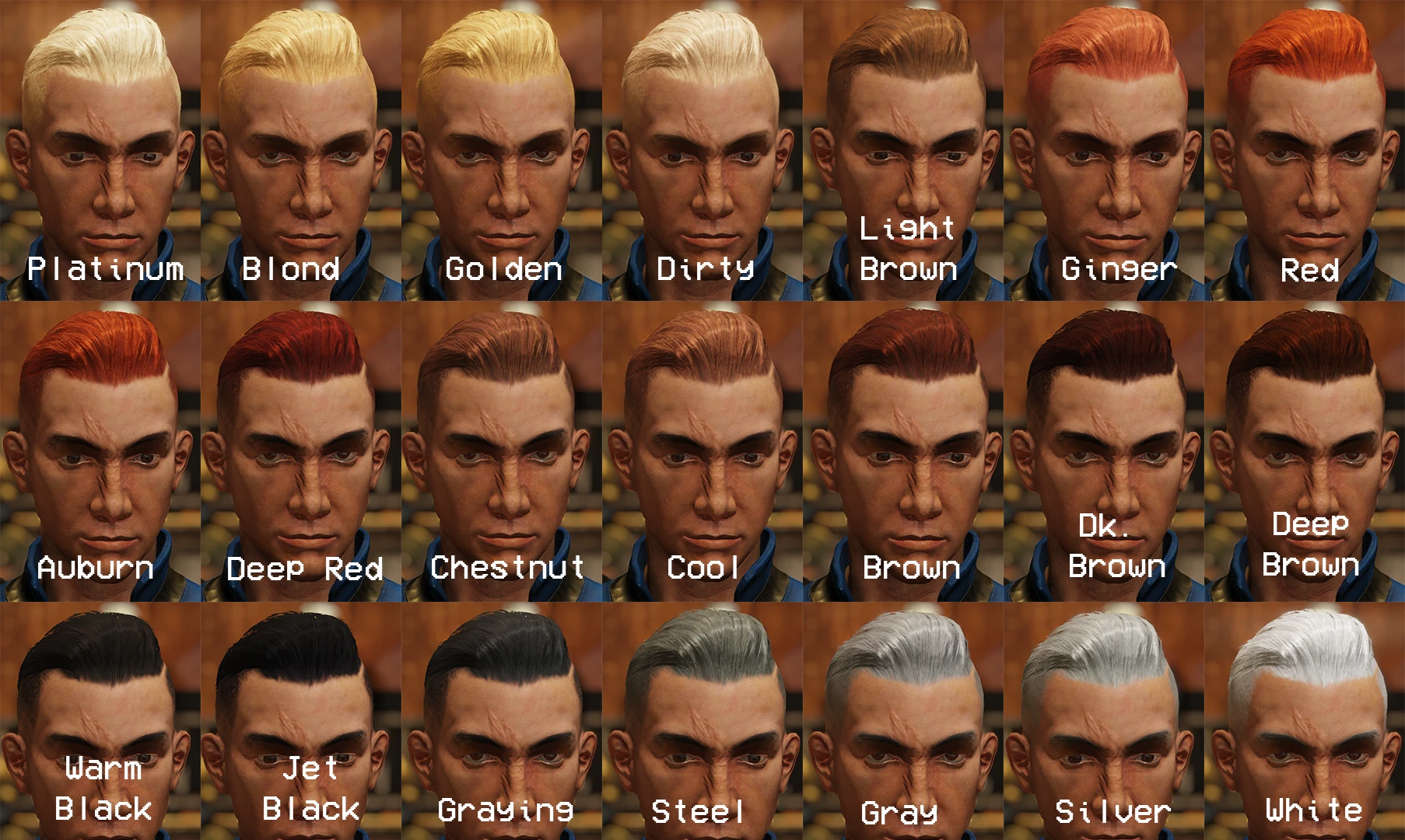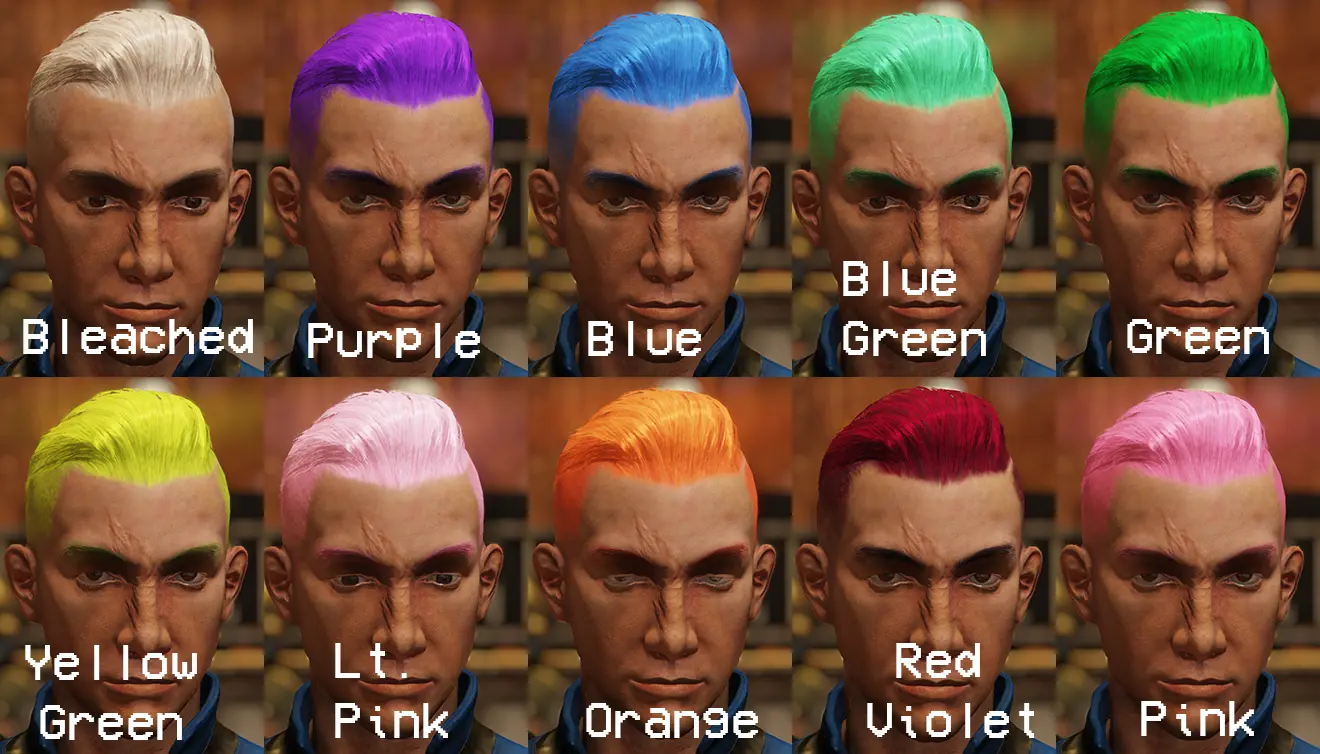 Some Tips For Beginning Modders
Motherofdeathclaws has offered two bits of advice for anyone wanting to take the leap into modding:
"Don't be afraid to put yourself out there! Your first mod does not have to be a bombshell that will change the entire modding scene. It's okay. You took the time to learn the tools and put in the work to make a change you wanted to see in the game, and that is enough to be proud enough of [and] share."
"Have fun! Make mistakes! Laugh at your mistakes! No one is perfect at modding. Things go wrong all the time. It's always important to have fun with it first. If modding stops being fun for you, something's wrong."
These are two excellent pieces of advice if I do say so myself, and some of the best mods I've seen are merely for jokes, like the Howard Todd mod for Fallout 4 (available for Xbox One, PS4, and PC).
So what are your thoughts on the early modding of Fallout 76? Are you planning to start modding your favourite game? Or are you looking forward to more 76 mods? Let us know in the comments below!
And a big thank you to Motherofdeathclaws for agreeing to this interview! Please go support them at Nexus Mods!
Note: this post was inspired by a Eurogamer post. You can read that here!