Indie games are a dime a dozen nowadays, but some from 2019 really stood out! Here are our favourite Indie games of 2019!
THE BEST INDIE GAME OF 2019: UNTITLED GOOSE GAME
Written by: Mike Sol
You are a goose. Is there really any other reason why we need to explain more than that as to why Untitled Goose Game is amazing? Ever since we saw the first trailer, the literally named Untitled Goose Game told players what life would be like to be a creature that is a complete jerk to the people around it and annoy the heck out of every single one of them. In fact, the musical score we got in the trailer was so highly loved by fans that House House did expand on it to help elevate the silliness on display. It can be a really heartwarming game in-between the times where you are harassing people, scaring the kid, making him trip, and stealing his glasses… Did we mention that this goose can be a bit of a jerk?
While it can be a delight to constantly honk at people and flap your wings out to assert dominance, the main draw of Untitled Goose Game is as a Puzzle. You are given a wide selection of tasks for you to complete, and while it doesn't really say "How to beat it," you can sometimes get very creative with how you go along with solving them. Yeah, you can steal the gardener's rake and force him to step into the lake to get him wet, but you can also turn the sprinklers on him to achieve that too. There is something hilarious about having this goose be this destructive force while also not having to worry about the consequences. Yeah, people can chase you, but it isn't like they are going to attack you if they get close. Really, the only bad thing that can be said about Untitled Goose Game would be the game itself is kind of short. If someone really wanted to, you can blow through the entire game in an afternoon while having a good laugh the whole time. It shows that even simplicity can lead to a fantastic experience. Hopefully, in the future, House House will take what they learned and expand on the concept even further (or at the very least, cut a deal with the Muppets to make the "Untitled Beaker Game" a reality)
RUNNER UP INDIE OF 2019: DISCO ELYSIUM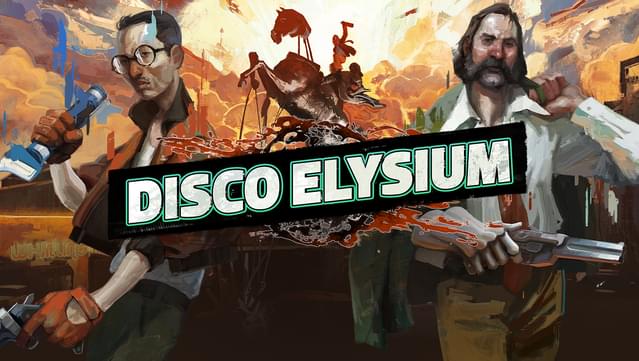 Written by: Noah Lashelle
Disco Elysium tells a tale of existentialism, class-conflict, and poverty, all through the eyes of a depressed police officer recovering from a drinking binge. Taking place in a post-war time after a communist rebellion, Matinaise may be one of the most intricately crafted worlds in media. There is no combat whatsoever, only dialogue. Yet, it is one of the most addicting narrative-fueled games I have played in ages. The protagonist is not a hero. You don't have societal-pull in the world like other games. There's no hope of change at your hands because your just a man working a trivial job.
This is what makes Disco Elysium so acclaimed. You can decide to live as best you can through the grim state your presented with or be consumed by the thoughts in your mind. Disco Elysium pulls this off through a skill tree that allows you to get through to people depending on what you allocate your personality into. The amount of choices in any conversation is staggering. Each step in the right direction can feel monumental, not just mentality-wise, but also with the actual case your pursuing. It's a magnificent whodunit all the way up until the very end. Disco Elysium has some of the best storytelling in gaming and is an unsettling, enjoyable ride the whole way through. Easily deserving the title of one of the finest RPGs to date.
If you want to check out more of our GOTY content, check out our Best RPG's list of 2019 as well as our Best Indie games of 2019