It appears that rumors regarding a The Witcher 3 port to the Nintendo Switch might hold some truth. Yes, CD Projekt Red's incredible game may finally be coming to the system later this year.
The rumors of the game's arrival on the Switch first emerged after a French retailer listed the Nintendo Switch version of The Witcher 3 alongside Assassin's Creed III (which released a little while later.) Fuel was added to the fire when a Youtuber named Doctre81 uncovered that CD Projekt Red had put out a job listing for a software engineer for GOG Galaxy. The job listing named multiple platforms, including the Nintendo Switch. GOG.com is a digital distribution platform for games with GOG Galaxy serving as their gaming client. Both have worked on Witcher titles in the past, albeit smaller tie in games like GWENT: The Witcher Card Game.
A user by the name of "Jim_Cacher" over on ResetEra has apparently found evidence that The Witcher 3: Wild Hunt – Game of the Year Edition for the Nintendo switch is very much a reality. According to Jim_Cacher's evidence, its alleged release will be sometime in September of this year.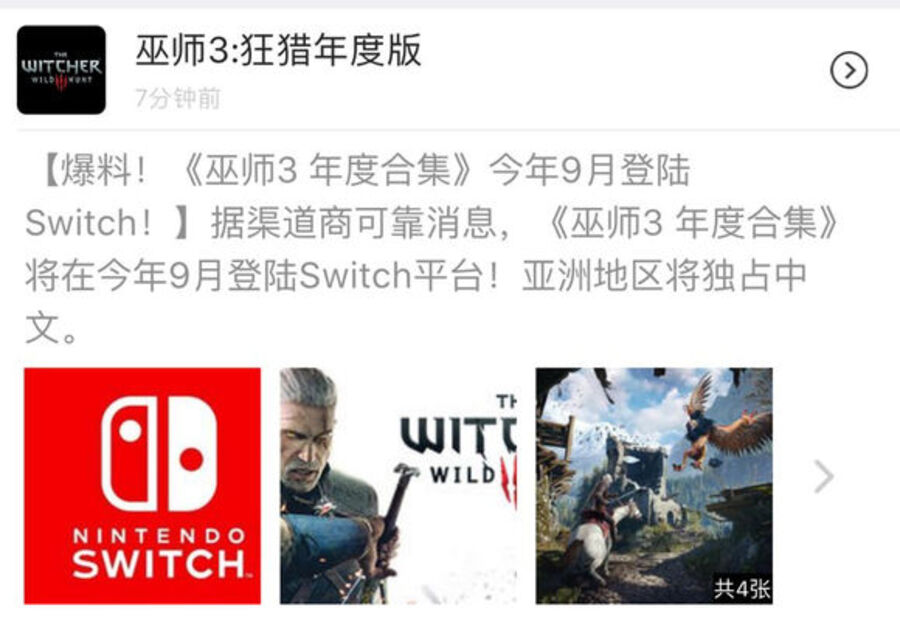 (Translated: "[Breaking! Witcher 3 GOTY Edition is coming to Switch in September.] According to a reliable source from distributor, Witcher 3 GOTY Edition is coming to Switch in September. Chinese localization exclusive to Asia version.")
There are also multiple listings for the game on a Chinese online shopping website named Taobao.com which show the box art for the Nintendo Switch version of the game.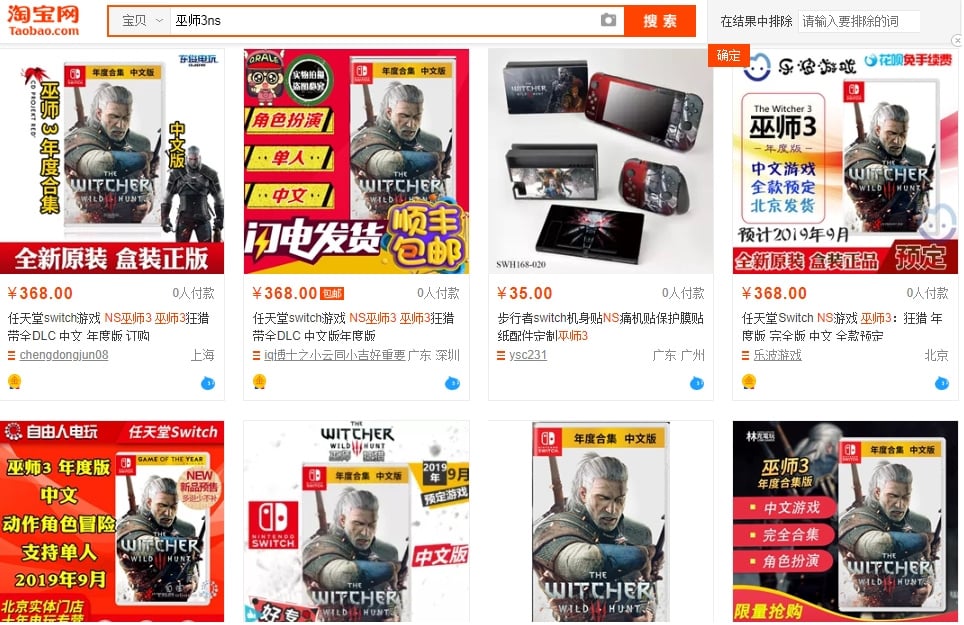 What are your thoughts on these rumors? If you're a Switch player, would you be excited to play through Geralt's adventure on the new platform? Give us your thoughts below!
Wanting to pick up the latest games at reduced prices? Or, are you wanting insane deals on most AAA and indie titles on PC? Well, we have you covered! Green Man Gaming is a great place for you to pick up the latest and greatest games, Currently, the summer sale is in full effect so go pick up any game for up to 90% off, right HERE!
Copyright secured by Digiprove © 2019
Hi people! I'm Harry and I'm here to keep you informed in all the latest and greatest news in the industry we all love! I'm a Fan of any all games, I'll play ANYTHING! Lover of comics and aspiring journalist and writer!  I may have an unhealthy addiction to looter shooters and open world games but hey no ones perfect!