Ah yes, another month, another set of games waiting on the horizon for players to enjoy. As September comes to a close, October creeps closer with its own set of game releases that are sure to excite fans. From platformers to party games, the spookiest month of the year seems set to bring a variety of games for the video game community. Not sure what to pick up this month? Don't worry, we understand. That's why we have a list of great upcoming games coming just for you. With that said, here are five great games coming out in October that you might enjoy.
1. Mega Man 11
That's right platformer fans, the Blue Bomber returns this month with his first new game in years. Mega Man 11 takes what made the previous games so amazing and modernizes to meet with the times. With a giant visual upgrade and new gameplay mechanics such as the double-gear system, the game seems ready to satisfy fans with both new and old elements. If the demo is any indication, then Mega Man 11 should definitely be on everyone's list. Fans can play the demo now until the full game releases on Xbox One, PS4, Nintendo Switch, and PC on October 2nd.
2. Super Mario Party
Coinciding with its name re-branding, the upcoming installment to the Mario Party franchise tries to return to its roots and improve on what made previous games so entertaining. Long gone are the days of simultaneous turns and car-travel. Instead, the game brings back the classic board-game style that players loved. Not everything follows the traditional formula, however, as Nintendo has added a few new features. For starters, every character has his/her own special dice block that each has its own special characteristics. That's only the tip of the iceberg. With features such as online mini-games and a co-op mode, Super Mario Party brings elements to the table that fans have wanted for years. You and your friends can challenge and infuriate each other with Super Mario Party on Nintendo Switch on October 5th.
3. Assassin's Creed Odyssey
The next game in the Assassin's Creed series sets to take players to the land of ancient Greece. With the option to choose between a female or male protagonist, players will be able to, climb, sail, and fight in the land of Greek Gods and Spartan myth. The game seems to implement more RPG-like elements than its predecessors, such as customization. Whether or not this will benefit the game as a whole is up to players to decide. Fans of the series can experience this Greek tale on Xbox One, PS4, and PC on October 5th.
4. Starlink: Battle for Atlas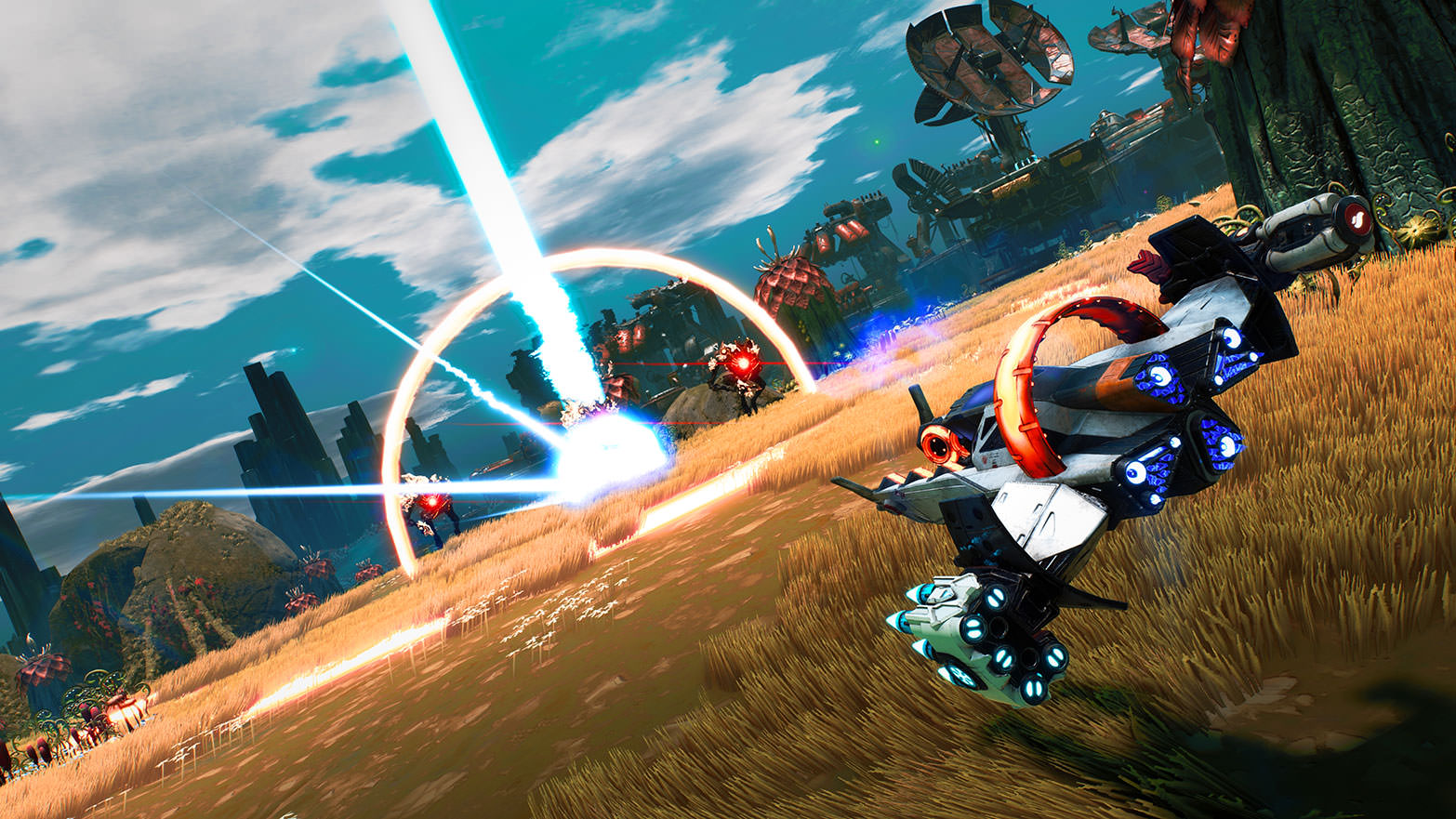 Set in an open-world environment, Starlink: Battle for Atlas seeks to defy the expectations of a space adventure. The game follows a group of characters as they explore the Atlas Star System while trying to defeat a group of antagonists called the Legion. Interestingly, players can swap out weapons for their ships in real time by using the models that connect to the game itself. Don't worry, if you're not a fan of the whole "toys-to-life" aspect, the models are optional and you can play the game without them. What has most fans excited, however, relates to the Nintendo Switch version of the game. Players who buy the switch version can play as Fox Mcloud from Nintendo's Star Fox series. He even comes with his own missions, dedicated cutscenes, and his signature R-Wing. Players can take off into space on Xbox One, PS4, and Nintendo Switch on October 16th.
5. Red Dead Redemption 2
Possibly one of the most anticipated games of the year, Red Dead Redemption 2 follows the formula of combining a massive open world with deep storytelling that the original set. In it, you play as a protagonist that explores the massive west filled with loads of story quests, side missions, and intriguing characters. Take all of that and add the stunning graphics of the mountains and trees, and you feel like you actually have access to the wild west of yesteryear. Plus, it has horses, and who doesn't love horses, right? Players can live their cowboy dreams when Red Dead Redemption 2 releases for Xbox One and PS4 on October 26th.
What October games are you looking forward to? Let us know in the comments below! Also, be sure to follow us on all our social media pages for all things gaming!