As the summer winds down and fall begins to creep its weary head around the corner, so too does the summer gaming season come to a close. Normally, many of us cut back on gaming around this time due to returning to work or school, so the game industry follows suit. 2019 seems to feel inversely about the idea. With so many major releases arriving on the later half of the year, some could argue the summer was merely a warm up to the real show. September 2019 alone has some potentially amazing games that will entertain the masses to their hearts' content. With that said, let's go over five great games coming out in September 2019.
1. Final Fantasy VIII Remastered
Earlier this year, we saw some of the Final Fantasy series' greatest hits make a resurgence with ports going to both the Nintendo Switch and Xbox One. Strangely, the beloved Final Fantasy VIII didn't make an appearance along with its brethren. Turns out, Square Enix had larger plans, as the game is set to have a full remaster released this September 2019. Players can embark on one of the RPG genre's most acclaimed classics with updated graphics and new features. Notably, the remaster will include the ability to turn off battle encounters encounters and a mechanic that will have HP and ATB maxed out at all times. Prepare to relive another series fan-favorite when Final Fantasy VIII Remastered releases for PC, PS4, Xbox One, and Nintendo Switch on September 3rd.
2. Gears 5
Fans of the third-person shooter genre will finally be able to experience the next game in the Gears of War series. Gears 5 sets forth to bring everything that you loved from previous entries, but with a deeper campaign and more game modes than ever before. Set as the sequel to Gears of War 4, this new entry introduces new protagonist Kait Diaz, who must discover the truth about her family and the Locust. Characters from previous games will also make an appearance, such as JD Fenix and Delmont Walker. Players can enjoy playing through the standard story, along with an escape, horde, versus, and map builder mode. Experience the pinnacle of the Gears of War franchise when Gears 5 releases for Xbox Game Pass owners on September 6th and to the rest of the world for PC and Xbox One on September 10th.
3. Borderlands 3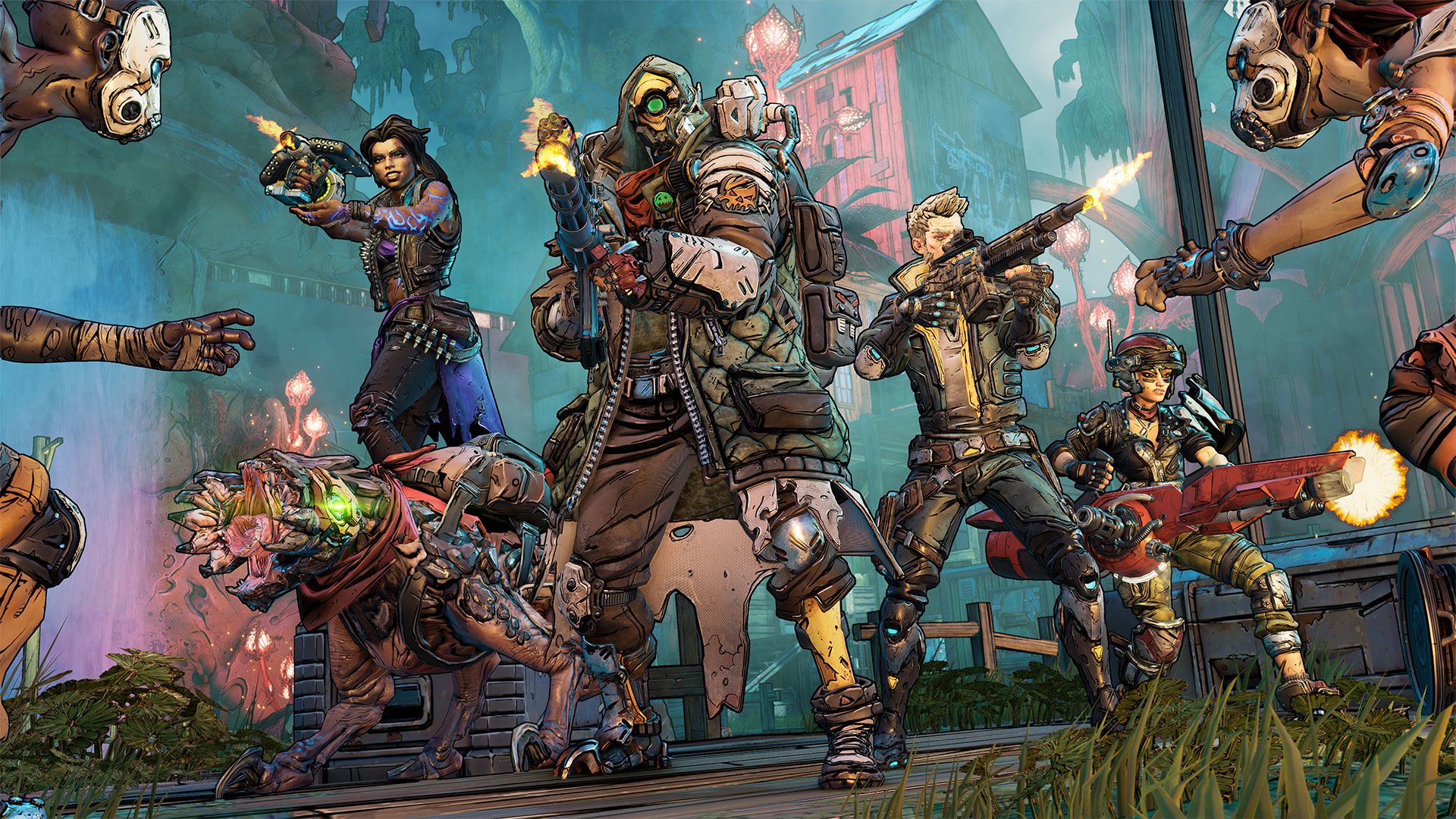 We all have that one game that we play just to cause chaos. For a lot of players, that's the Borderlands games. The mayhem-inducing shooter series continues with Borderlands 3, where you will play as one of four Vault characters as you try to save your world from the cult-like Children of the Vault. Players will loot for a plethora of different weapons and items while exploring various different planets in both single player and co-op modes. Each Vault character provides an array of customization, each with their own skill trees that will allow for unique play styles. Protect the Borderlands when Borderlands 3 releases for PC, PS4, and Xbox One on September 13th.
4. The Legend of Zelda: Link's Awakening
The time has embark on another new, yet also familiar adventure in The Legend of Zelda: Link's Awakening. Set as a remaster of the timeless Game Boy classic, this tale has Link washing ashore on the mysterious Koholint Island, where he must face strange new enemies in order to find a way home. While the game does seem to stay accurately faithful to the original, this version will include a few new surprises, such as the ability to create your own playable dungeons. Both fans new and old will almost definitely enjoy this love letter to the 2D Zelda lineage. Swing your sword and raise your shield when The Legend of Zelda: Link's Awakening releases for the Nintendo Switch on September 20th.
5. Dragon Quest XI S: Echoes of an Elusive Age – Definitive Edition
"Wait, didn't Dragon Quest XI already come out?" You wouldn't be wrong, as the game did release for PS4, PC, snd the Nintendo 3DS in previous years. However, Square Enix clearly decided to show favorites by saving the best for last, as another version of the game releases on the Nintendo Switch in the form of Dragon Quest XI S: Echoes of an Elusive Age – Definitive Edition. Not only does this it contain all of the content of the original game, but it also adds reworked music, extra quests, and an entire 16-bit mode. Best of all, if you haven't decided on making the jump into this RPG, a 10-hour long demo is currently available on the Nintendo eShop that carries over progress! Protect the land as the Luminary when Dragon Quest XI S: Echoes of an Elusive Age – Definitive Edition releases for the Nintendo Switch on September 27th.
What games will you pick up this September 2019? Let us know in the comments below! For more content, check out our articles on why the Mega Man Zero/Zx Legacy Collection should have you excited and the problem with card games. Otherwise, keep it on Culture of Gaming for all things gaming!
Copyright secured by Digiprove © 2019