As we say goodbye to 2019, so too do we say goodbye to an entire decade of amazing games. The 2010s brought some of the video game industry's greatest entries that helped shape gaming as a whole. Of course, with the end of one decade comes the beginning of another – and that means tons of great titles on the horizon! With that in mind, let's take a look at what January 2020 has to offer. Here are five great games coming out in January 2020.
1. Dragon Ball Z: Kakarot
Everyone's favorite Sayian returns in another adventure through the action-packed world of Dragon Ball Z. With the recent success of Dragon Ball FighterZ, it's no surprise that Bandai Namco would try to ride the wave of hype further with Dragon Ball Z: Kakarot. While the series usually tends to favor fighting games, Kakarot seems to lean more towards an RPG. Players can explore an open world while completing side quests and improving Goku's stats along the way. Of course, the game still has the flashy, combo-heavy combat that has become a staple in the franchise, so fans can still enjoy some epic battles from all over the anime. Defend the Earth and search for the Dragon Balls when Dragon Ball Z: Kakarot releases for PC, PS4, and Xbox One on January 17th.
2. Tokyo Mirage Sessions #FE Encore
Imagine if Shin Megami Tensei and Fire Emblem had a baby that ended up becoming a Japanese Idol. Well, that's pretty much Tokyo Mirage Sessions #FE. Originally releasing on the Wii U, this RPG is the collaboration between ATLUS and Nintendo, with elements taken from both the Fire Emblem and Shin Megami Tensei series. Now, the game sees new life on the Nintendo Switch. Set in modern-day Tokyo, you play as a group of friends who must fight interdimensional enemies with the help of spirits in the form of Fire Emblem characters, all while trying to forge a path to Idol stardom. While there isn't much in terms of new content, those of you who missed this title in the past can now enjoy what some call, a hidden gem from the Wii U era. Be prepared to fight and sing your way to victory when Tokyo Mirage Sessions #FE Encore releases for the Nintendo Switch on January 17th.
3. Final Fantasy Crystal Chronicles Remastered Edition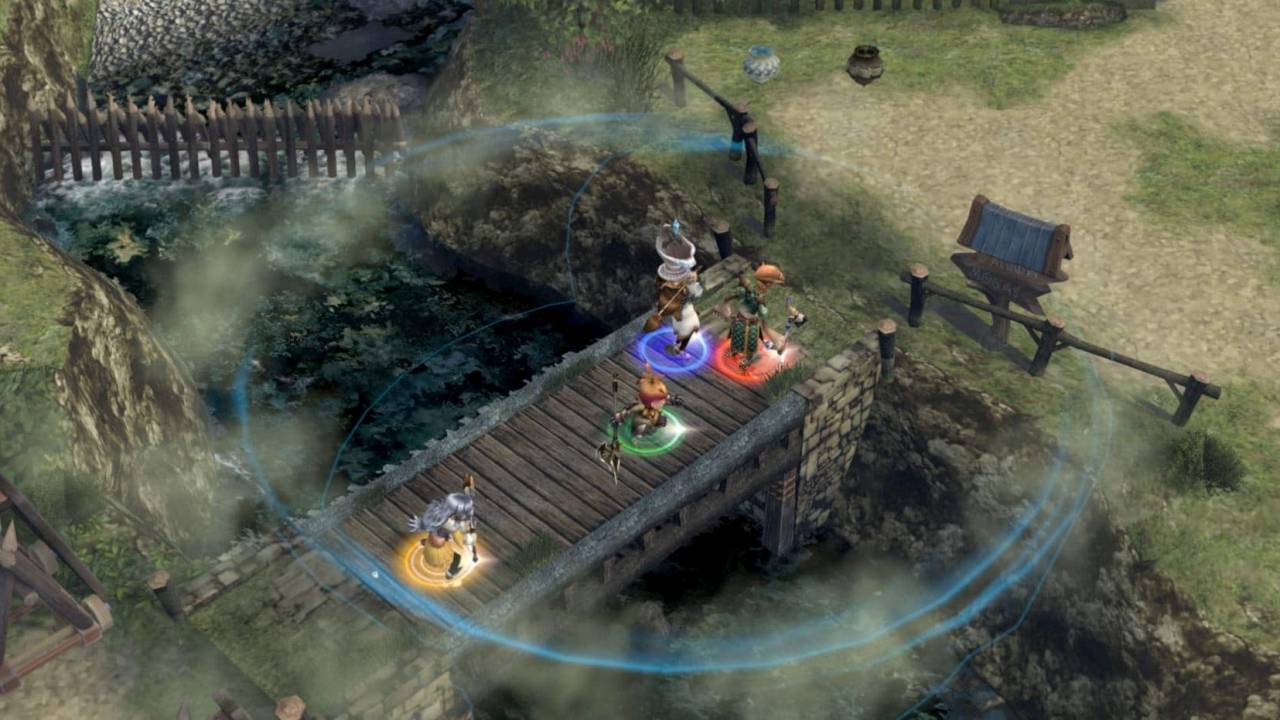 When you think of classic co-op RPGs, you probably think of Final Fantasy Crystal Chronicles. Originally on the GameCube, Crystal Chronicles had an interesting gimmick in that the multiplayer had you and your friends connect four Game Boy Advance consoles to the main console via link cable in order to play. Strange? Yes, but thankfully this feature will not make a comeback in the remastered edition. Now, you can explore dungeons with friends all over the world with the new online capabilities. Up to four players can progress through the story while battling bosses and exploring all-new content exclusive to this version. Travel with your caravan group around the world when Final Fantasy Crystal Chronicles Remastered Edition comes to PS4 and Nintendo Switch on January 23rd.
4. Oddworld: Stranger's Wrath HD
The crazy shooter set in the Oddworld universe returns to the spotlight on the Nintendo Switch. This spin-off has you play as the bounty hunter named Stranger, who must hunt down bandits and collect enough rewards to clear his own bounty. Using a strange weapon that uses live ammo, you'll traverse various levels while taking down enemies in your way. Now with new HD graphics, this title gains another opportunity to pull in new fans – this time from the Nintendo community. Collect your reward when Oddworld: Stranger's Wrath HD releases for the Nintendo Switch on January 23rd.
5. Journey To The Savage Planet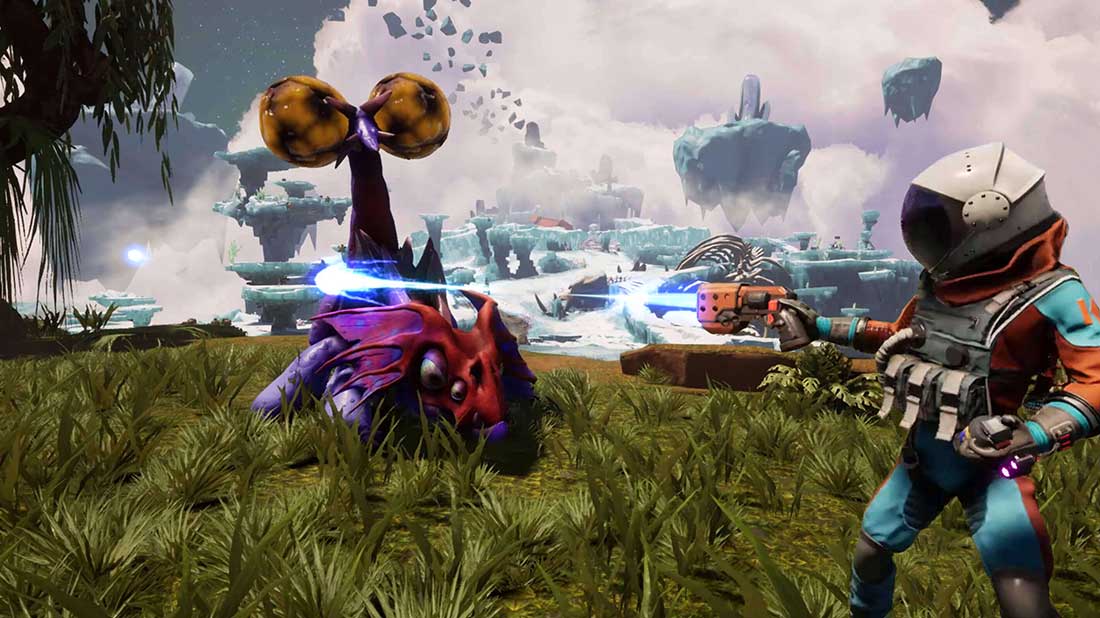 Journey to the Savage Planet is a first-person adventure game where you play as a new recruit of an expedition organization named Kindred Aerospace. Your first task sets you off to an uncharted planet to determine whether it is inhabitable for humans. From here, you can explore the planet to your heart's content. While certain tasks do exist for you to accomplish, the game basically allows you to freely travel around and do as you please. With the pleasing visuals and varying environments of this planet, Typhoon Studios has done quite an impressive job for their first project. Embark on mapping an uncharted world when Journey to the Savage Planet releases for the PC, PS4, and Xbox One on January 28th in the US and on January 31st in Europe.
What games are you looking forward to in January 2020? Let us know in the comments below! While you're here, why don't you check our top games from 2019 like our best Platformers and RPGs? Otherwise, keep it on Culture of Gaming for all things Gaming!