As we enjoy our newly-gifted games and say goodbye to the Christmas season, so to do we look forward to next month's game lineup. 2018 has brought some great choices for gamers, but 2019 looks to be shaping up for some good releases as well. This January alone seems to bring some exciting experiences. Not sure what games to kick off the new year with? Not to worry, we have some suggestions that might peak your interests. That said, here are 5 great games coming out this January.
1. Tales of Vesperia: Definitive Edition
While the original Tales of Vesperia released back in 2008, Bandai Namco decided to grace us with the definitive edition in 2019. As the tenth title in the Tales series, the game follows the classic turn-based gameplay as its predecessors. Fans of the more traditional RPG genre will surely enjoy the combat, and the story (like most Tales games) will keep you engaged and wanting more. Though the game follows classic RPG tropes, in the end, it's still worth a play-through. Players can explore the world of Terca Lumireis when Tales of Vesperia: Definitive Edition releases for Xbox One, PS4, Nintendo Switch, and PC on January 11th.
2. The Walking Dead: The Final Season Episode 3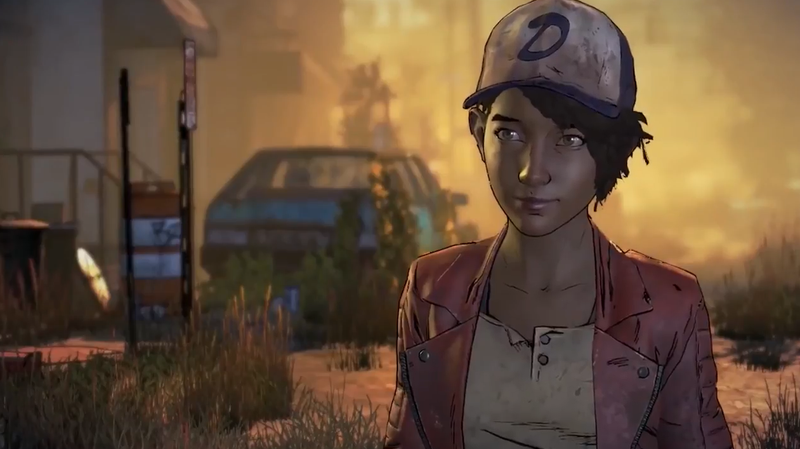 After the sudden closure of Telltales Games earlier this year, the fate of many of the company's series and franchises were up in the wind. Fortunately, one of them will manage to continue on. Skybound Games will continue the development of The Walking Dead: The Final Season, starting with episode 3. Whether or not the quality that fans love from the previous episodes remains is still in question, but at least we will see a conclusion to the beautifully crafted story Telltale began. Everyone can look forward to the continue the tale when The Walking Dead: The Final Season Episode 3 releases for Xbox One, PS4, Nintendo Switch, and PC on January 15th.
3. Travis Strikes Again: No More Heroes
Set seven years after the events of No More Heroes 2, this spin-off has fan-favorite Travis Touchdown exploring the video game realm. After being sucked into a possessed game console, Travis mush traverse through multiple games and defeat each boss along the way. Not only does the game draw inspiration from multiple video game genres, but the built-in co-op feature will allow you to beat up virtual baddies along with your best friend. Gamers can gear up to explore some video games when Travis Strikes Again: No More Heroes releases for Nintendo Switch on January 18th
4. Resident Evil 2
Perhaps one of the most popular games in the franchise, the remake for Resident Evil 2 sets to completely rework the original from the ground up. From the new HD graphics to the new over-the-shoulder view mechanic, fans can expect to experience a completely different Raccoon City. Of course, the developers intend to keep the core of the original alive, so players shouldn't worry too much. Gamers can experience a new take on a horror classic when Resident Evil 2 releases for Xbox One, PS4, and PC on January 25th.
5. Kingdom Hearts III
Yes, the game that fans have been waiting ages for lies just beyond the horizon. After years of anticipation, the third main-line installment to the beloved RPG series will grace us. Kingdom Hearts III sets to conclude the current arc of the series that's has been running since it's inception. With fast-paced combat and a thrilling plot, gamers have a lot to look forward to with this game. Of course, if you do plan on jumping in for Kingdom Hearts III, you might want to catch up with the rest of the series first. Players should prepare to battle the darkness when Kingdom Hearts III releases for Xbox One and PS4 on January 29th.
What games are you looking forward to this month? Let us know in the comments below! For more of our content, check out our articles on Culture of Gaming's 50 Greatest Video Game Weapons or The Implications of Joker in Smash Ultimate. Otherwise, keep it on Culture of Gaming and follow all of our social media pages for all things Gaming!
Wanting to pick up the latest games at reduced prices? Or, are you wanting insane deals on most AAA and indie titles on PC? Well, we have you covered! Green Man Gaming is a great place for you to pick up the latest and greatest games, Currently, the summer sale is in full effect so go pick up any game for up to 90% off, right HERE!
Oscar is a writer for Culture of Gaming. He is an aspiring video game journalist that follows anything and everything Nintendo. His favorite franchises consist of Pokemon and Kingdom Hearts.