Ah yes, another month, another roster of games ready to make their debut. Let's cut to the chase: as expected, March lacked in big AAA releases. However, that doesn't mean some fun games were nowhere to be seen. On the contrary, games like Devil May Cry 5 and Yoshi's Crafted World brought some great entertainment. This April seems to be shaping up in a similar manner. While it may lack in larger titles, this month has some interesting and exciting entries that will surely get gamers hyped. Yes, a majority are ports of older games to new systems, but those can bring just as much fun as new games. With that said, let's go over five great games coming out in April 2019.
1. Final Fantasy X / X-2 HD Remaster
With the recent re-releases of Final Fantasy VII and Final Fantasy IX, the series has become ever more popular in the gaming community. Well, that popularity likely won't disappear anytime soon due to the upcoming ports of one of the most popular entries in the franchise. Final Fantasy X has you play as Tidus, a boy who gets misplaced in time and winds up being weaved into the fate of Spira. Logically, Final Fantasy X-2 acts as a sequel to the original and builds on the lore and gameplay. Both entries may be a bit old these days, but that doesn't take away the addicting turn-based combat and exciting story that earned their reputations. Return to the world of Spira when Final Fantasy X / X-2 HD Remaster releases on Xbox One and Nintendo Switch on April 16th.
2. Katana ZERO
Do you enjoy Rouge-like games? Do you like gritty noir-like stories involving ninjas? Those of you that answered yes will be very happy with Katana ZERO then. Set in a dark and mysterious city, you play as a masterful assassin with the ability to manipulate time to complete your daily missions. While players can stop and slow down time at will, the real challenge comes from the one-hit mechanic. Just as your opponents go down in one hit, so do you, meaning you'll have to figure out the best strategy to complete each level. Combat isn't all Katana ZERO has going for it. The game also incorporates a unique conversation mechanic where the speed or hesitation of your answers effect the dialogue outcomes of NPCs. Delve into the hard life of an assassin when Katana ZERO releases for PC and Nintendo Switch on April 18th.
3. Cuphead
Perhaps the strangest combination of cute and difficult, the old-timey-cartoon-style Cuphead sets to challenge a whole new set of gamers on the Nintendo Switch. Here, you play as Cuphead and/or Mugman, who have literally made a deal with the devil to collect the souls of those in debt to him. Players will go through a variety of different run-and-gun levels, each with a unique final boss that will give them a run for their money. As if the art style and animation weren't enough to sell someone on this game, the challenging gameplay will have you playing for hours trying to take down these difficult enemies. Try to keep your soul when Cuphead releases on Nintendo Switch on April 18th.
4. Mortal Kombat 11
The brutal, blood-gushing legacy of the Mortal Kombat series continues with Mortal Kombat 11. Fighting game fans will be glad to hear that all the gore and action that the franchise is known for will return. The newest installment retains the classic gameplay from previous entries, but with some new features such as Fatal Blows and Krushing Blows. The game also sets to bring back the customization features from the last entry, so players can alter move sets and costumes to their heart's content. Mercilessly crush your enemies when Mortal Kombat 11 releases for PC, PS4, Xbox One, and Nintendo Switch on April 23rd.
5. Final Fantasy XII: The Zodiac Age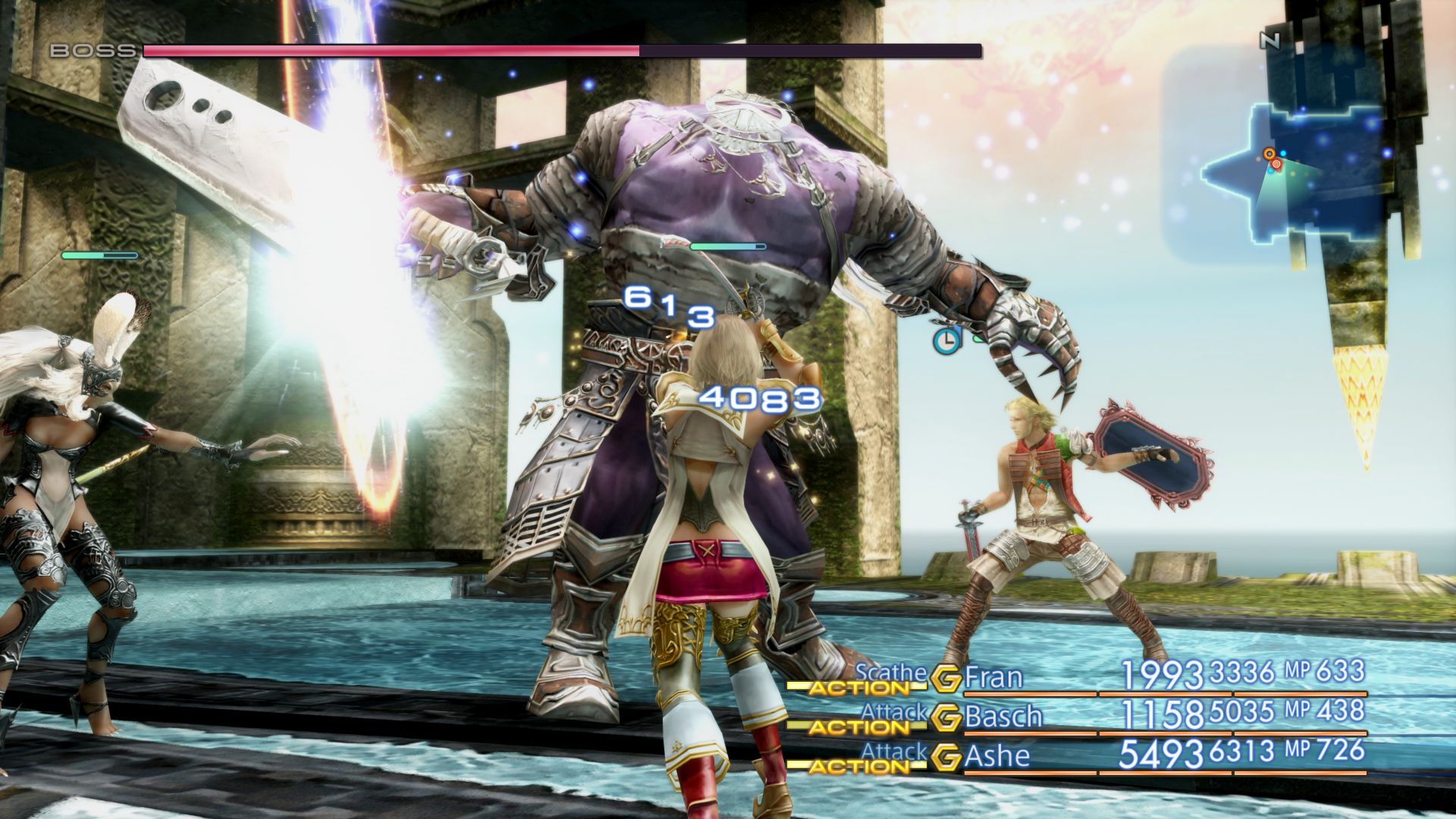 What?! Another Final Fantasy game?! That's right, gamers can expect even more RPG goodness with the re-release of Final Fantasy XII: The Zodiac Age. While it may not hold the same legacy as some of its predecessors, it definitely offers its own entertainment and enjoyment. This game takes place in the land of Ivalice, where you will control a band of allies that set out to end the ongoing war between the nations of the world. Perhaps the most memorable aspect of this entry comes from the implementation of real-time combat and no random encounters for the first time in the series. Final Fantasy XII: The Zodiac Age provides a wonderful story and a satisfying combat style that will have players yearning for more. Fight for peace when Final Fantasy XII: The Zodiac Age releases on Xbox One and Nintendo Switch on April 30th.
What games are you excited for this April? Let us know in the comments below! For more content, check out our articles on The Potential Future of 2D Zelda and Three Indie Studios That Would Make Great Nintendo Games. Otherwise, keep it on Culture of Gaming for all things gaming!
Copyright secured by Digiprove © 2019