This article was published on behalf of Digital Authority!
No matter if you are a gamer or not, they have some of the coolest gift opportunities in the world. Some are practical that they can use to enhance their gaming experience, while some are just downright awesome.
Here are 5 gifts every gamer would love in 2020.
1. Gaming Mouse Pad
PC gamers rely on the accuracy of their mouse in order to play at their best. This means that they need a mouse pad that will keep up with all the slight movements, but not react too much when a gamer needs the slightest of touches. Plus, they usually look great with the overall setup.
If you're looking for an awesome gift for a gamer, then look no further than the SteelSeries QcK+ Gaming pad. It's one of the best around and will certainly be a hit.
It comes with the exclusive QcK micro-woven cloth for maximum control. The pad has a non-slip rubber base and has been optimized for low and high DPI tracking movements. If they spill their drink over it, not to worry – it's washable so it's easy to clean. 
These are all welcome features for a gaming mouse pad. It is ideal for playing LAN games, giving a gamer total control of their mouse so they can make the most precise of movements.
This particular gaming mouse pad is also large, so it's less likely that a gamer will slip off the pad and onto their desk – something that ordinary mouse pads cannot do.
2. Water Bottle
Gamers can spend a long time looking at a screen. As such, they will need to stay hydrated to ensure they are focused 100% of the time, even during the most challenging of games. 
This makes it important for them to have a water bottle on hand. That way, they will always have a drink ready. Plus, it saves them from leaving the game and interrupting their flow. 
One of the best water bottles on the market in 2020 is the Kool8 water bottle. Its insulation technology ensures that the contents are kept cool for hours, ensuring a pleasant sip every time. 
Gamers that love hot drinks can also benefit from this water bottle. The same insulation technology that keeps cold drinks cool also maintains the temperature of hot drinks. This is the ideal solution.
It's durable, looks great and is available at a reasonable price compared to many other water bottles of similar quality. 
The brand itself has a great ethos of giving back too which only enhances its reputation as a market leader. Every gamer would love this gift and get much use out of it for sure.
3. VR Headset
The next gift that every gamer will love in 2020 is a VR headset. VR is the next generation of gaming. It takes you to a whole new world, where the surroundings seem like you're actually in the game. That sounds like every gamer's dream, making this gift idea absolutely perfect.
One of the best brands to buy from in this department is Oculus. They have been operating in this space since it began so they know what they're doing.
In particular, the Oculus Go has crystal-clear optics and that makes the experience like your own personal theatre. They can also play with their friends and immerse themselves in a group.
It's so easy to use. There are no wires to create a fuss. Simply connect, load up the game and they are good to go. The controllers then make gameplay a breeze and provide a brand new way to play.
Further, the headset has built-in audio to really capture their imagination and create an exhilarating gaming experience. Again, this removes the need for external wires or tangled headphones. 
Note that their PC must meet the required system requirements to get the most from a VR headset like the Oculus Go. 
4. CBD Oil
In order to complete missions and tasks in-game, gamers must maintain high levels of concentration throughout. It can be easy to lose focus, but the slightest lapse in concentration can mean the difference between winning and losing, especially in online competitive situations.
This makes CBD oil an ideal gift for a gamer this year. It's totally legal, safe to consume and provides many benefits. 
Firstly, CBD oil keeps you focused and boosts concentration, meaning a gamer is always ready for what's waiting around the corner. CBD oil is also great for soreness that can develop from leaning forward too much or from a stiff back after sitting down for extended periods of time. There are also long-term benefits to taking CBD oil too.
Getting CBD oil for a gamer also shows that you know how important gaming is to them, by giving them a product that will improve their gameplay. It may be a small gesture (and maybe slightly strange at first thought) but it's often these things that mean the most. Here's a list of the best CBD oils reviewed. 
5. Handheld Arcade System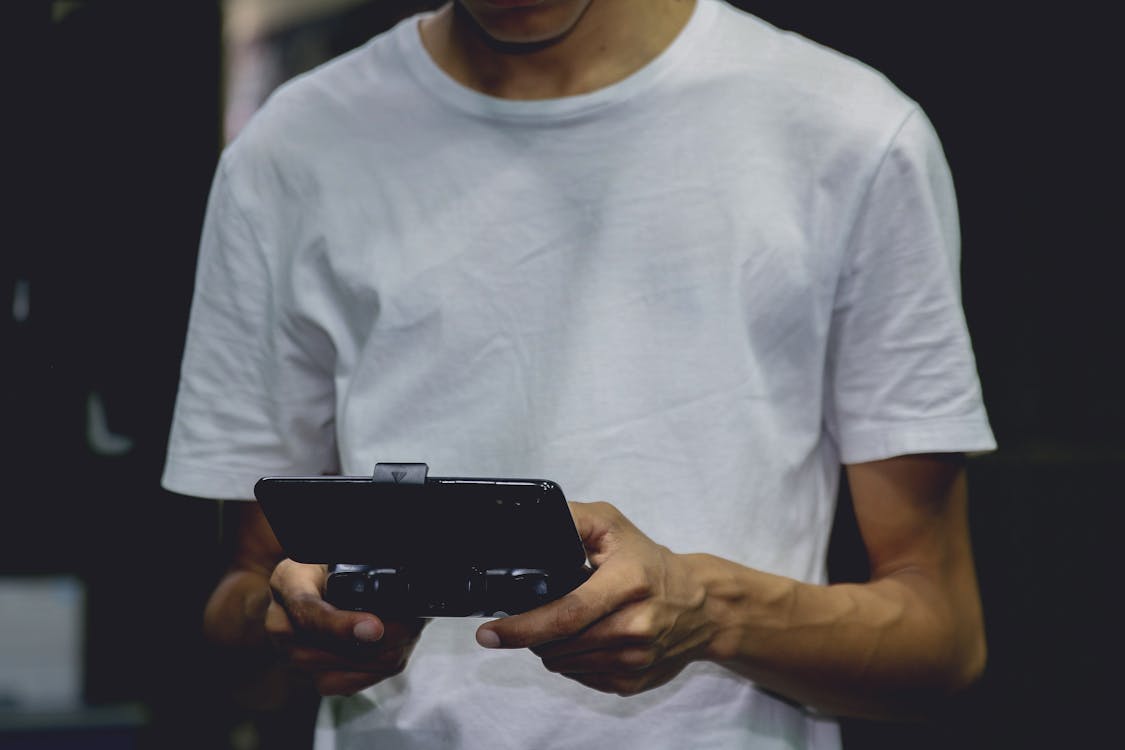 This final gift that every gamer would love in 2020 is a bit of a throwback to the days of going to the arcades. Depending on their age, they may not have played an arcade game for a while so it will serve as a nice reminder of how far they've come. Heck, they may never have been to an arcade before, making it almost alien to them!
The Portable Retro 8-Bit Mini Arcade Cabinet has over 200 of the best arcade games – all of which can be taken on the go. It has a 5-inch colour display handheld gaming cabinet and features a joystick and button controls to create the authentic arcade feel. 
The full-colour hi-res LCD screen brings all of the games to life. Play in your hands for convenience or on a table or desk for gaming stability.
Modern gamers tend to everything they need for their games, so buying this retro gift is certainly something to consider if you're after something unique.